China is Leading the World in Blockchain and AI Patents
China leads the world in patents for both blockchain and artificial intelligence (AI)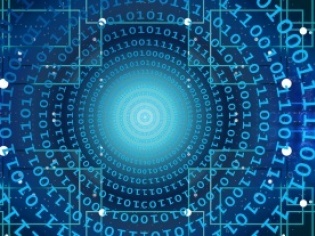 The boom in patents in these cutting-edge technologies could be attributed to the increased investment in Chinese technology companies. The following data was studied by the London-based international accounting and consultancy network UHY.
In 2017, blockchain patent filings from China made up 32% of all blockchain patents filed globally. This translates to 99 patents out of the 314 total filed with the World Intellectual Property Organization (WIPO). The United States was in second place with 92 (29%) blockchain patents, and Australia rounded out the top three with 40 (13%) blockchain patents.
Artificial Intelligence patents filed by China at WIPO in 2017 amounted to a whopping 473, which is 31% of all AI-related patents filed during that timeframe. The United States again came in second place, but was far behind — the U.S. filed 65 AI patents (10%). South Korea was third in the AI patent race, contributing 41 (6%) filed patents.
China's Investment in Blockchain Technology
The most obvious reason for China's dominance in developing new blockchain technology is due to the fact that the industry is heavily funded by Chinese businesses. For example, the Chinese central bank is funding a project to develop a trade finance platform run on blockchain technology. The Bank of China is also in the blockchain game, promising to devote one percent of its annual operating income to technological developments — which includes, but is not limited to, blockchain technology.
Contributions from Other Countries
In the United States, MasterCard, a credit card provider, was responsible for filing the majority the blockchain patents at WIPO. One development driven by MasterCard is the ability to create a system for blockchain exchanges to occur offline.
Although European companies did not round out the top three WIPO patent filings, UHY cautions that that does not mean they are behind in blockchain technology; they are simply filing their patents at the local level. For example, Germany did not submit any patents to WIPO in 2017, but did file six with the German Patent and Trademark Office.
China Also Leads in Artificial Intelligence Patent Filings
As is the case with blockchain technology patents, businesses are driving the surge. Baidu, a Chinese search engine, filed the most AI patents in China at 183. Baidu is extremely interested in AI technologies. One recently launched application translates spoken English into Chinese or German nearly instantaneously. The company also built an AI theme park where visitors experience smart cars and walkways. Bonsai AI, based in Berkeley, California, was the largest AI patent filer from America in 2017. Canada, which filed 5 patents in 2017 with WIPO, recently began promoting its CAD125 million Pan-Canadian Artificial Intelligence Strategy, designed to increase the amount of AI researchers in Canada.
UHY contends that the surge in blockchain and AI technology patents around the world demonstrates an interest from businesses to expand and, ultimately, benefit from the technologies. UHY leaders attest that these technological advancements will allow businesses to break into a new technological revolution.
Chinese Companies are Breaking New Ground in Integrating Blockchain and AI
Baidu Inc., Alibaba Group Holding Ltd., and Tencent Holdings Ltd. are three of China's largest companies and leading the way in integrating artificial intelligence and blockchain solutions into their systems. Baidu recently launched its Baidu Blockchain Engine (BBE), an operating system designed to facilitate decentralized application (DApp) development, and is already actively using artificial intelligence and machine learning throughout its search ecosystem utilized by nearly 800 million people. Alibaba has filed nearly 10% of the world's blockchain patents and in September announced that it would start manufacturing its first self-developed artificial intelligence inference chip in the second half of 2019, competing directly with U.S. rivals. Tencent has been investing in its blockchain platform for some time and recently joined with Huawei to form FISCO and develop FISCO BCOS, a new type of blockchain application ecosystem built specifically to meet the regulatory requirements and service demands of the financial services industry, capable of handling thousands of transactions per second (TPS) with split-second confirmation. On the AI side, Tencent opened an AI lab in Shenzhen with a vision to "Make AI Everywhere" and has been developing relevant applications to expand its social media dominance into other spheres of influence.
It's not only China's tech giants that are making waves. Innovative smaller companies with global ambitions are starting to make a name for themselves as well. China is planning to reinvent the ancient Silk Road for the 21st century with its ambitious, trillion-dollar "One Belt, One Road" initiative that will eventually connect 65 countries.
Matrix AI Network, a global open-source, public, intelligent blockchain-based distributed computing platform and operating system that combines artificial intelligence and blockchain, recently signed a historic strategic cooperation agreement with the state-owned Belt and Road Development Centre, to become the sole blockchain partner of the center. MATRIX AI Network will be assisting with training and consultation in both AI and blockchain related fields and act as the primary application platform in both fields for the center. All One Belt, One Road contracts that flow through the Centre relating to blockchain will connect with the MATRIX AI Network.
"My colleagues from MATRIX AI Network share a consensus, which is 'blockchain integrates time and space, while AI predicts the future from history' and it is very exciting to see our AI technology deliver on the promise of blockchain," said Dr. Steve Deng, Chief AI Scientist for MATRIX AI Network, "we recently launched our mainnet that will soon demonstrate a network throughput speed in excess of 5000 transactions per second. This is a very exciting time for China and everyone involved in the blockchain and AI space."
[Promoted Article*]
TAGS: AI, Blockchain