Evidson Audio Launches Audiowear Z4 In-Ear Headphones For Rs 1,799
The new in-ear headphone is capable of producing high-fidelity audio for a reasonable price.
Indian audio electronics startup Evidson has recently announced the launch of its new in-ear headphone dubbed as the Audiowear Z4 for a price of Rs 1,799. Technically speaking, the Audiowear Z4 comes with a top of the dynamic transducer with titanium diaphragm, which is claimed to deliver perfect transient response while retaining a tight and well-balanced acoustics.
"Audiowear Z4 is built for music lovers who craves for well balanced acoustics. They are light weight, offer premium quality audio, comfortable on the ears and have sturdy exteriors. We are really excited about Z4. This product will enhance the customer experience of listening to music on mobile devices. We at Evidson are committed to provide high quality 'Made in India' products to our Indian customers and beyond" said Sachin Siraj, Head of Business Development at Evidson Audio.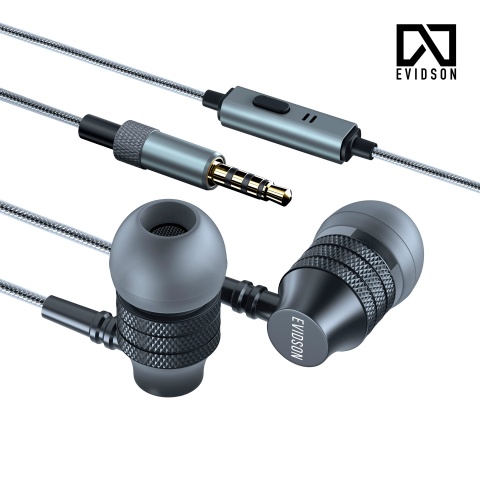 The new in-ear headphone comes with a 7 mm micro driver powered by neodymium magnets and titanium diaphragm. Also, the Audiowear Z4 comes with heavy duty thermoplastic elastomers cables that withstand rough usage. They are strong, durable and tangle-resistant, according to a recently sent out press release.
The Audiowear Z4 also comes with high sensitivity microphone and multifunction button that allows users to accept calls, play, pause, and switch music. Also, the earphone has tangle resistant heavy duty thermoplastic elastomers cables with high-flex rating for natural rendering of tone.
TAGS: Evidson