Brainwavz Launches B Series Balanced Armature Earphones In India
These earphones are touted to be one of the most affordable balanced armature speakers in the county, as of now.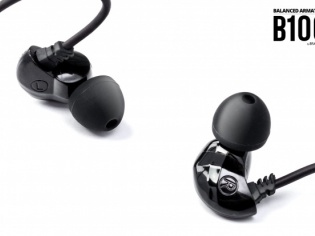 Audio company Brainwavz has finally brought in its new line of earphones under the B Series that utilises advanced Balanced Armature speaker technology into India.
Dubbed as B100 and B150, both models under the new B series are claimed by the company, to be designed for superior audio quality and ergonomic comfort, and according to the press release, both these earphones are priced at Rs 4,199 and Rs 7,499 respectively.
The company has also added in the statement that these are the affordable balanced armature earphones in the country, as of now.
Speaking about B100, the single balanced armature has been tuned to produce a well-produced sound, while focus seems to have been given more on clear vocals and controlled bass, according to the release. The earphone comes with a rated impedance of 50 Ohms, and frequency range varies from 15 Hz to 22 KHz and sensitivity of 110 dB. The earphone also features a 1.3 m Y-Cord cable with a 3.5 mm gold plated plug.
On the other hand, the B150 is said to be designed keeping detailed treble, lush mids, and gentle bass in mind. With this in mind, the earphone comes with 30 Ohms of rated impedance, 16 Hz to 22 KHz of frequency range, and 105 dB of sensitivity.
Both these new earphones by Brainwavz come with 2 year warranty and can be purchased online either from Amazon or the company's very own e-commere store.
TAGS: Brainwavz