Nokia Lumia 730 Review: A Killer Mid-Range Smartphone | TechTree.com
Nokia Lumia 730 Review: A Killer Mid-Range Smartphone
A no-compromise Windows Phone device from Nokia.
Rating

4.5
/5
21st May 2017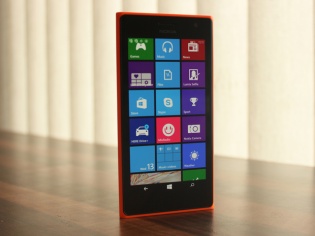 Pros:
Elegant design; Sturdy construction; Easily replaceable body; Fluid user experience; Offline maps and navigation; Excellent sound output; Both cameras are good.
Cons:
Not for hardcore gamers; Retail package lacks USB cable.
Nokia Lumia 730
Street Price: Rs 15,000
The Lumia 720 has been one of the most popular Windows Phone devices in the market. Its success can be attributed to the pleasant design and sensible pricing. However, it had its share of shortcomings such as the modest 512 MB RAM and non-removable battery. We expect the Lumia 730 to address these issue. But does it offer anything more than that to stay relevant in the volatile market?
Design
If you are considering Windows Phone, you probably have regard for aesthetics. And when it comes to design, nobody shows more passion than the Scandinavians. The Lumia 730's industrial design is understated. It continues the 'Fabula' design language, the Finns introduced with the Nokia N9. Here, the emphasis is not on making the handset thin, but achieve the ergonomics instead. Rounded edges and curved back, make the handset pleasant to hold. After reviewing unwieldy handsets such as the BlackBerry Passport and the iPhone 6 Plus recently, it's good tophone that fits in your pocket.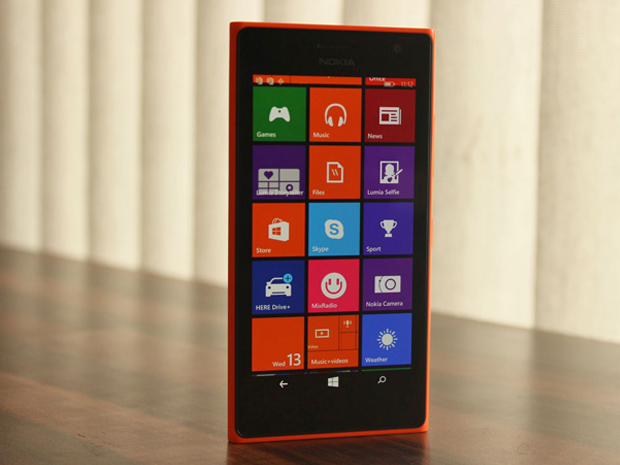 Similar to its predecessor, the Lumia 730 looks like a unibody device. Don't be fooled by deceptive looks though. As a matter of fact, the Lumia 730's shell can be opened to access the battery compartment and card slots. To make it look seamless, the manufacturer has designed the shell in a way that it encloses the screen. So unlike the conventional phones that have separate frame and back-panel, the Lumia 730's body is way more easier to change.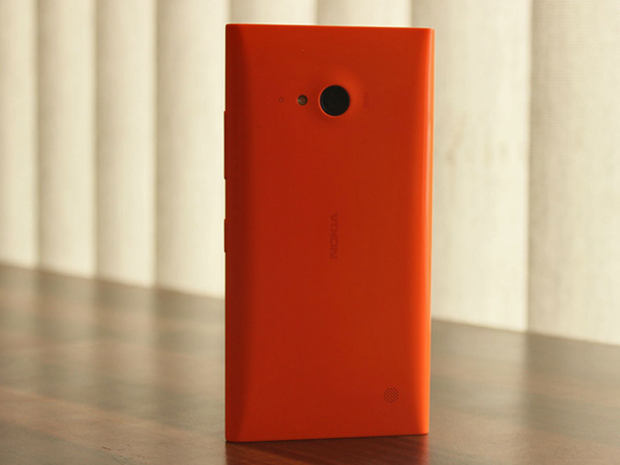 For those who want to stand-out in the crowd, the Lumia 730 comes in bold colours such as Orange and Green, in addition to regular White and Grey. In case you didn't know, Green, Grey, and, white come with matte finish, while the Orange settles for gloss. Out of the lot, Green and White variants look good. Grey is boring. Avoid Orange, as it looks tacky due to its gloss finish. Button placement is a standard Lumia affair — Volume rocker and Lock button are placed on the left side. What's missing here is the dedicated Camera key. In the retail package, you get trashy earphones, leaflets, and a wall-charger (non-detachable). Surprisingly, there's no USB cable for data transfer. I wonder how much money Microsoft is going to save by not bundling a cable.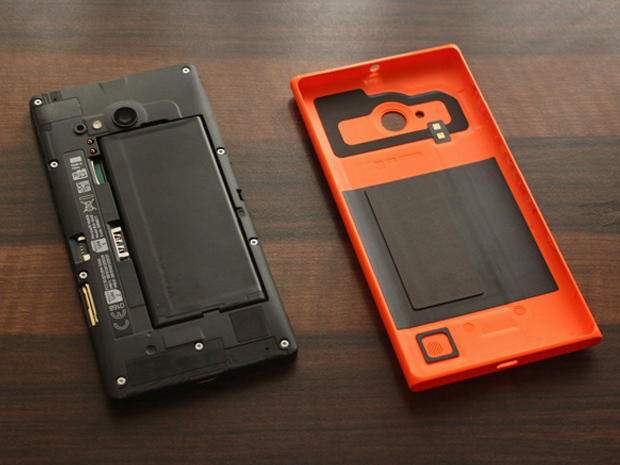 Screen
The 730 sports a 4.7" AMOLED HD screen with pixel dimensions of 720x1280. With pixel density of 316 ppi, the screen is sharp. To put things in perspective, the iPhone 6 has a pixel density of 326 ppi. Going beyond numbers, the Organic LED display makes the colour pop-out. The contrast is amazing, and blacks look near-perfect. As mentioned in earlier articles, AMOLED screens are ideal for the Windows Phone platform since it is dominated by black.
Nokia has implemented a sunlight readability mode that changes the screen's contrast automatically to retain visibility. This is helped further by Nokia's ClearBlack technology that comprises of a sequence of polarising layers that eliminate reflections. It also has a super-sensitive screen that can be operated with gloves. A noteworthy addition is the software setting to calibrate colour and brightness profile. Lastly, you get a layer of scratch-resistant Gorilla Glass 3.
Key Specs
Unlike its predecessor, the Lumia 730 does not skimp on the specifications. It is powered by the tried-and-tested quad-core Snapdragon 400 chip. RAM is 1 GB, which is more than enough for the WP platform. Other than that, you get 8 GB internal storage. The phone supports microSD slot that supports up to 128 GB. The 6.7 megapixel camera lacks the PureView moniker seen its elder sibling, the Lumia 830. It features Zeiss lens assembly nonetheless. To please the self-obsessed people, Microsoft has thrown-in a 5 megapixel front-facing camera. The Lumia 730 is a dual-SIM phone with support for 3G. The 4G LTE variant dubbed as Lumia 735 is available in foreign markets, but there's no word on whether it will be made available in India.
Software
The 730 runs the latest Windows Phone 8.1 Denim software out-of-the-box. While Google has removed Menu transparency in the latest version of Android, WP 8.1 lets you set a background picture on the Home screen. Thanks to the dynamic live tiles, the WP interface looks modern when compared to the static grid of icons of Android and iOS. Another good thing about the OS is that it scroll vertically, making it easier for one-handed usage. Similar to the Lumia 630, this one comes with on-screen navigation buttons.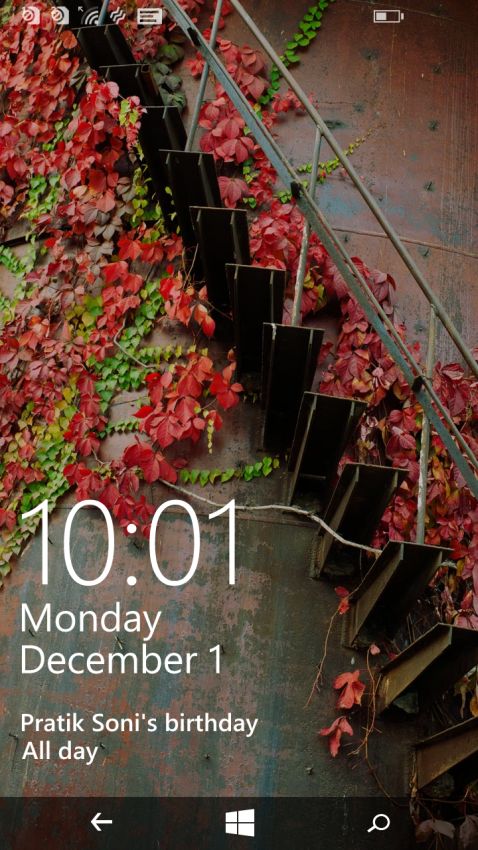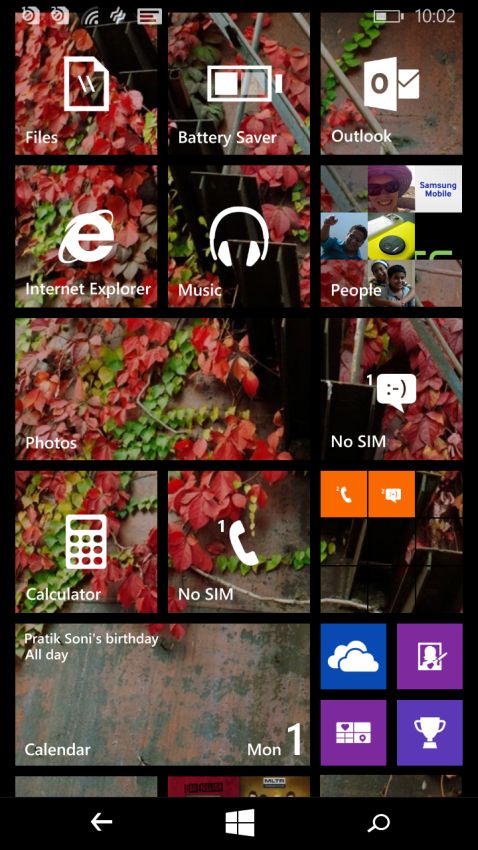 Using the new Live Folders feature, you can group similar apps on a single folder Tile. To create a folder, simply press, hold, and drag an app icon over another. You can also name it if you want to. Another functionality addition is the official File manager that lets you transfer or share files directly from the device.
The phone comes with some very useful apps such as Microsoft Office, HERE maps (offline navigation), and Lumia Beamer. The Windows Phone Store has got popular apps covered. However, at 300,000, it still needs to catch-up with Google and Apple's app repositories. The gap is more evident in the games section. This is ironic considering that Microsoft owns multiple game studios that churn-out games for its Xbox console.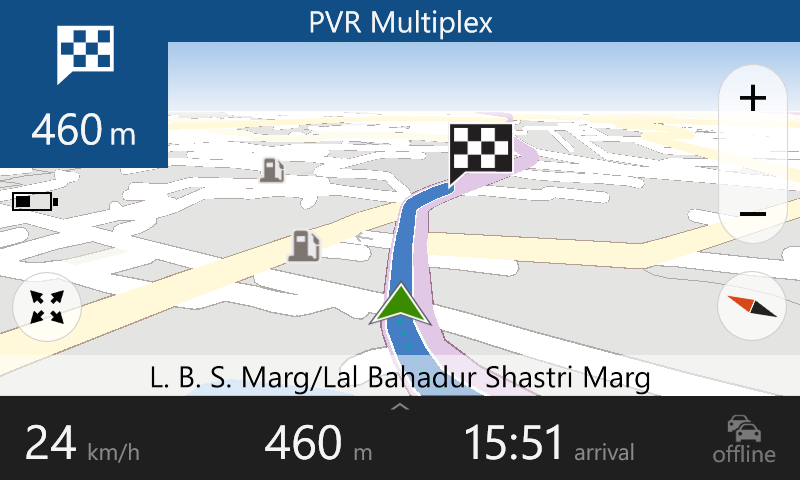 HERE maps turn-by-turn GPS navigation (offline mode).
Performance has never been an issue for Windows Phone. Now with the Snapdragon 400 SoC (System on Chip), the OS shows no signs of stutter or lag. However, as mentioned in our "Things that suck about Windows Phone" article, there are quite a few niggles that Microsoft needs to iron out.
Multimedia
The Lumia 730 comes with MixRadio (earlier known as Nokia Music) streaming service. It not only lets you stream songs without ads, but you can also download unlimited songs for first three months. After that you can continue to stream for free or subscribe the service for a certain fee.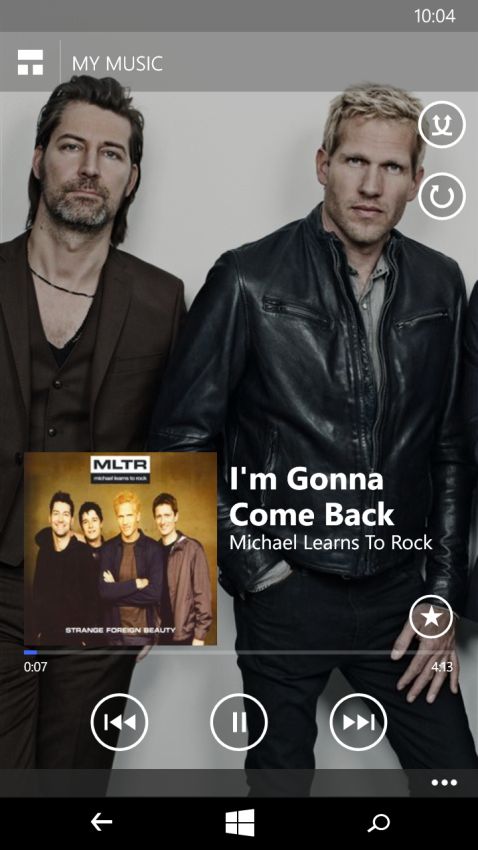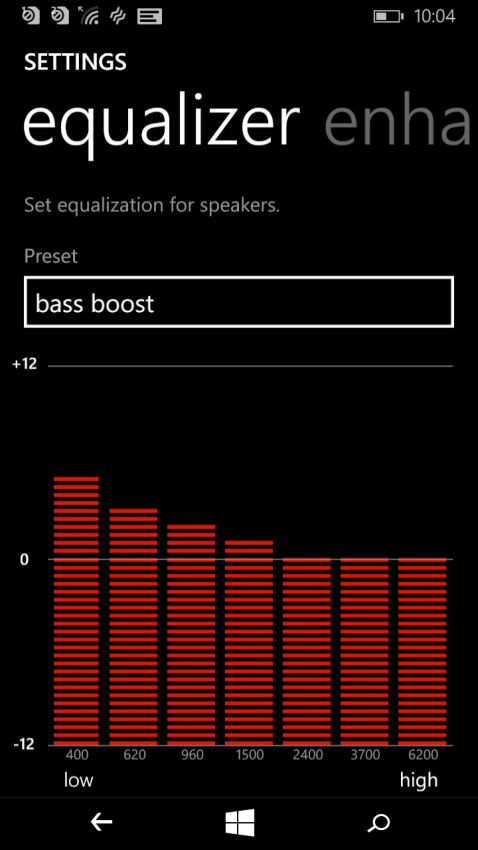 The music quality is great. It's much better than any Android phone in its price-range. Moreover, you get plenty of equaliser settings. There's a virtual surround enhancement too. But, not the Dolby sound you get in the Lumia 830.
The built-in video player can handle Full HD MP4, WMV, and AVI files. For MKV files, I would recommend the CCPlayer, which is available for free. It's not as good as Android's MXPlayer though.
Camera
The Lumia 730 has a 6.7 megapixel camera with an LED flash. Being a Nokia device, this phone supports Lumia Camera app. For those not in the know, this software lets you play around with detailed settings such as shutter speed, exposure, focus, and ISO with ease. Moreover, you get other interesting camera apps such as Refocus and Cinemagraph.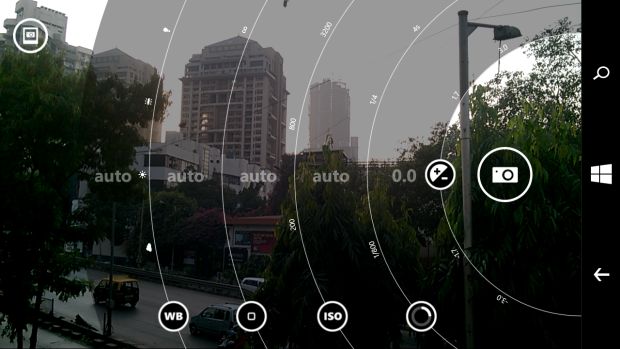 The snapper's image quality is very good for a sub 15k phone. The camera captures plenty of details. The colours look accurate too. With a backside-illuminated image sensor, it offers good low-light performance. Keep in mind though that it's nowhere near the brilliant results offered by its OIS (Optical Image Stabilisation) backed sibling, the Lumia 830.
The front-facing 5 megapixel camera is good too. This means that you will look less pixelated on a Skype call. But, I'm sure it will be mostly used for Selfies by teens and self-obsessed grown-ups.
The Lumia 730 records Full HD videos at 30 fps. The quality is quite good. In case you are wondering, the Lumia 730, like most run-of-the-mill smartphones, records mono audio.
Calling And Messaging
This dual-SIM (dual-standby) Windows Phone offers detailed SIM settings under Cellular+SIM tab. Moreover, you can also choose the desired SIM from the Dialler and compose message screens. Speaking of messaging, Microsoft's 'Word Flow Keyboard' is a copy of SWYPE for Android. On a bright side, it's a lot responsive than the original. it also learns from your writing pattern. For instance, if you write TechTree multiple times, it will automatically add that word to the prediction list.
The phone's network reception has been excellent during the tests. The Lumia 730 is fully compliant with (ICNIRP International Commission on Non-Ionizing Radiation Protection) and India's national SAR limit.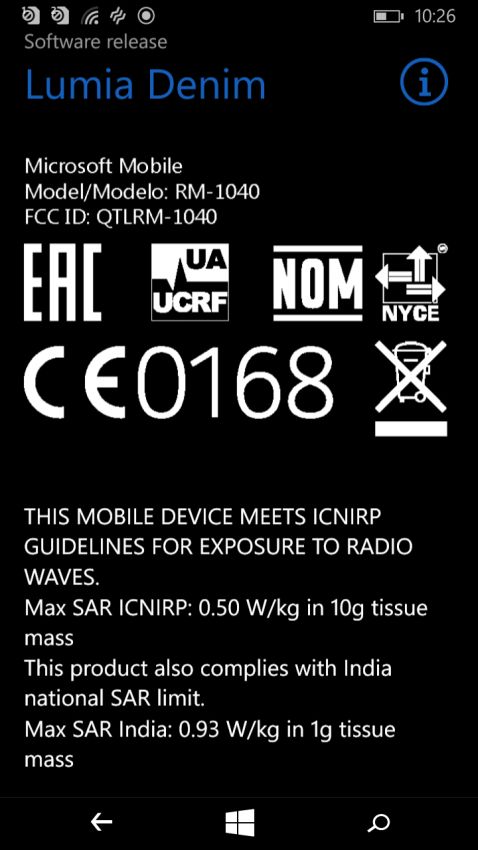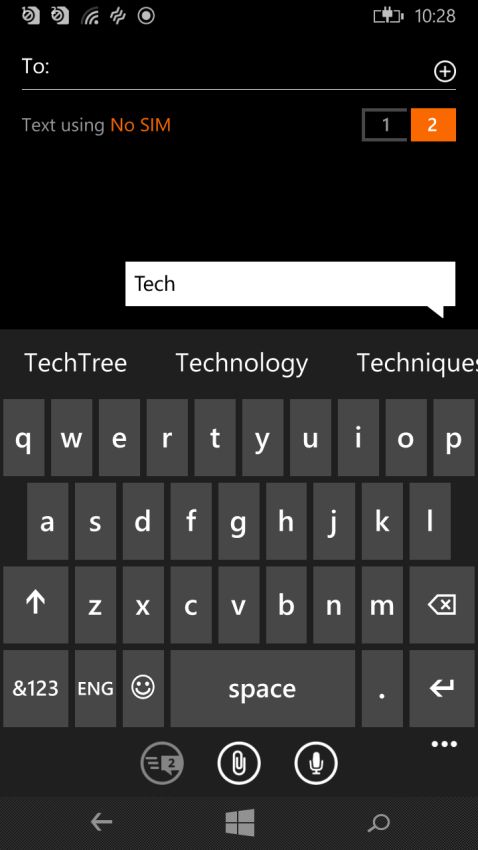 Battery
The 2200 mAh battery lasts for a day and half with normal usage. In our video playback test, with brightness set to medium, the battery lasted for over nine hours. That's quite good for a sub-15k dual-SIM smartphone.
Verdict
These days, manufacturers use specifications to attract consumers. We are seeing octa-core processor and 3 GB RAM in sub 15k phones. Thankfully, rather than joining this mad specs race, the Lumia 730 focuses on the user experience. It won't top any benchmark tests, but it does offer features that are actually useful. The 730 boasts of an excellent screen, sturdy construction, unrivalled GPS navigation and two good cameras. For Rs 15,000, it's well priced too. Last but not the least, the handset fits perfectly in your hand, which is exactly how a mobile phone should be.
Rating: 4.5/5
Construction: 4.5/5
Aesthetics: 4/5
Portability: 4.5/5
Display: 4.5/5
Camera: 4/5
User Experience: 4/5
Multimedia: 4/5
Battery life: 4/5
Ecosystem: 3.5/5
Affordability: 4/5
TAGS: Mobile Phones, Microsoft, Nokia, Lumia, Lumia 730