LG's K10 and K7: Glossy Pebbles | TechTree.com
LG's K10 and K7: Glossy Pebbles
The Korean electronics company believes it has a winner design with its K-series Make-in-India phones
Rating

3
/5
17th May 2016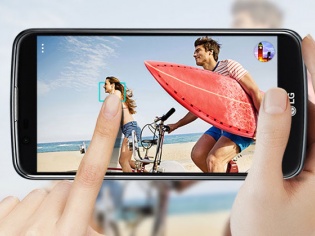 Pros:
Nicely curved glass, Good grip and hand feel, Removable battery
Cons:
Dull screen, Not enough power and performance, Overpriced
If you don't look harder, you would think the LG K10 LTE was a Moto G. It's got that textured back and looks tough and sturdy.
Do look closer, though, and you'll find the famous LG camera and buttons assembly all lined up top-center on the back panel. They've been following that format for their power and volume buttons for a long time now and some like it, some don't. I don't mind it one way or the other but usually use the double tap on screen to wake the phone up. That's another thing that LG started: the Knock On, as they call it.
The back is removable and you can get at the 2,300mAh battery and the dual SIM slots. That's beginning to be a bit of a rarity so I'm sure users will be thrilled with it. It does have 4G VoLTE support.
So, the glossy pebble bit. LG has curved the glass on the edges a bit giving it a nice edge-to-edge feel. It goes by the fancy name of 2.5D Arc Glass.
The corners and in fact most of the rest of the phone, is curved a little. The impression is of rounding off. It looks cool enough but better than that, it makes the phone nice to hold. The back adds the grip so that this is one phone you'll have to be really clumsy to drop. All the same, a smart case has been added in for free.
The glossy pebble look -- though I'm not sure when I last saw a glossy pebble -- is meant to make the phone look expensive and premium. I don't believe it quite makes it so, but it's not a bad looking gadget overall.
The problem is that there are excellent devices from Xiaomi, LeEco, and other Chinese players that this one will compete with -- and some of those do look 'premium,' besides having higher specs and features like fingerprint scanners.
On top of that, the K10 is a bit overpriced for what it offers at Rs 13,750, and the K7 has such low-end specs that it's doubtful whether users will flock to it as a budget phone at Rs 9,500.
Let's just stick to the K10 device. It's a 5.3-inch phone and looks about the same size as the 5.5-inch phones even though it isn't. You can easily use it one-handed, if you are used to doing that. The phone is light, well-balanced and great to hold when making calls.
The K10 -- the model is called LG K-420 -- works with a 1.2GHz quad-core Qualcomm Snapdragon 410 processor, 2GB RAM and 16GB of internal storage, You get just over 11GB of that for your express use.
And you get 100GB of free space on Google Drive for two years.
The 1280x720p screen is just about okay. I think we've been spoilt silly with very crisp high-res screens and this isn't one of them. It's a shade dull and lacking vibrancy. It doesn't stay a hundred percent visible when you tilt it to different angles.
The 13MP and 8MP cameras should not be a reason to pick up this phone. They're average performers and a bit of a hit-and-miss where image quality is concerned. You just never know when you'll get a soft and blurry photo, but if you're indoors, it may be much of the time, specially in low light.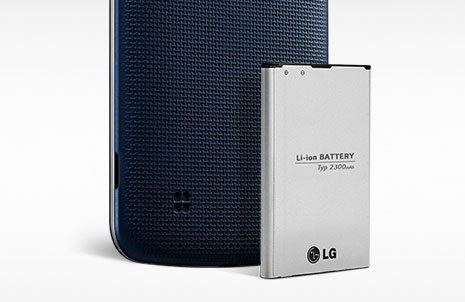 The 'well-rounded' LG K10 really good in the hand, and the textured back helps. A removable battery is great; the camera, not so great.
LG's interface has become simpler and less cartoonish over the years and it doesn't introduce any lag as such on the K10, but at the same time, this is no blazing fast phone. LG says the glossy pebble design is meant to appeal to young people but yet, the performance on the phone isn't fast enough to satisfy the content-hungry gaming youngster.
And as ever, LG is pricing its devices too high when there's enough else to choose from.
Lila Ray is a corporate consultant who likes her gadgets almost as much as she does her shoes. You can write to her at [email protected].