Xiaomi Redmi Note 3: All Rounder | TechTree.com
Xiaomi Redmi Note 3: All Rounder
First impressions of a beautifully-built budget phone with performance to match
Rating

4.5
/5
04th Mar 2016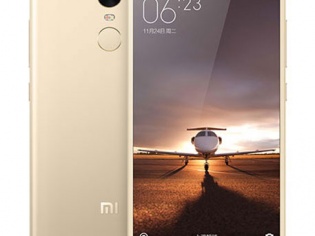 Pros:
Great all-metal build, Fast performance borne out by benchmarks, Big battery with great battery life, Supports all LTE bands in India
Cons:
Camera could be better, No Marshmallow yet
Another day, another budget phone. But for this one, sit up and take notice. Xiaomi, after a long quiet period, has launched the Redmi Note 3 and straight off I can say that it's quite a deal for Rs 9,999 -- or Rs 11,999, depending on which variant you consider.
First of all, the Redmi Note 3 doesn't anywhere near look like a cheap phone. It's got an all-metal build, which is of immediately obvious good quality. The phone is solid and well-built and you can feel its weight in your hand without it being heavy. It's a 5.5-inch phone, so fits right in that category of standard big phones, but it's very comfortable to hold because they've rounded off the edges. At the same time, it's actually not slippery.
The back of the phone is nice and smooth and doesn't attract smudges at all and I rather like the feeling of it being clean all day. The Mi logo looks really nice on the back and the device overall looks very neatly put together, like it's been made with some care.
The Redmi Note 3 uses the Snapdragon 650 processor with ARM's Cortex-A72 performance cores, Xiaomi said the Redmi Note 3 had an Antutu (benchmark test) score of over 77,000 and that's totally true, for the 3GB version I used. It also features the latest Adreno 510 GPU for graphics performance.
The IPS LCD display on this phone is a 1080 x 1920 and it's quite nice enough. Xiaomi is particularly proud of the display's sunlight adaptability.
The Redmi Note 3 runs on Android 5.1.1 but of course, there's Xiaomi's famous MIUI7 on top of that. In its latest version, the interface is really nice and simple and clean with lots of convenient features baked in -- such as a filter to reduce blue light and rest the eyes before sleep time.
The 16MP primary camera on the Redmi Note 3 is a slight disappointment. It's fuzzy and slightly noisy in low light and seems to be doing a bit of sharpening in Auto mode. It also burns out some colours. Don't buy it for the camera alone, remembering that this is, after all, a budget phone. That said, it's fine for casual shots where one doesn't expect very high quality.
The Redmi Note 3 is the first Xiaomi phone in India with a fingerprint sensor. And that doubles up to let you lock apps, access hidden folders, and take a front or rear camera selfie.
They've put in a nice thin 4050mAh battery into this device, so there should be no complaints on that count. You can't access the battery. The hybrid SIM tray (for a micro and a nano SIM) is on the outside.
Is the Redmi Note 3 a game changer? Well, I'm afraid the game changes rather rapidly in the budget phone segment these days and it barely takes a bat of an eyelid for something else to come along. No phone maker, not even the mighty Xiaomi, can rest on their laurels for more than a few weeks.
The Redmi Note 3 will be available via flash sales on Amazon from March 9, 2016.
TAGS: Xiaomi Redmi Note 3