Apple Hits Growth Bump: Seeks New Acquisition | TechTree.com
Apple Hits Growth Bump: Seeks New Acquisition
Tech giant records first year-on-year revenue and profit decline in 13 years.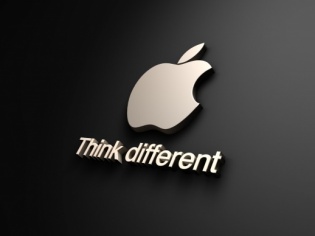 Doomsday predictions have come true!

The tech world had warned the world about how Tim Cook is no Steve Jobs and what impact this changeover would have on the Cupertino behemoth. And, what an impact it was on Tuesday evening when the company announced its quarterly results…

Apple posted its first-ever decline in revenues and profits over 13 years. Of course, they still made tons of money and sold tons of phones, iPads and other devices. But, in terms of simple arithmetic, Tim Cook missed the bus, as he had himself predicted.

Revenues for the second quarter of fiscal 2016 were USD 50.6 billion and profits stood at USD 10.5 billion. A year ago, the corresponding numbers were USD 58 billion and USD 13.6 billion. That is a drop of 13 per cent year-on-year. But, the worst isn't over – Apple is predicting a 15 per cent drop in revenues for the next quarter!
Though the company did bring about improved variants of its existing products, the absence of any new product release has been taking a toll. Of course, the impact of both the iPhone SE and the 9.7-inch iPad Pro would be known only next quarter as it launched only recently.

… And a whopping USD 40 Billion gone!

The disappointing (how could that be so as the markets were expecting the decline sooner rather than later) earnings report set Apple shares tumbling by more than eight per cent in after-hours trading yesterday.
It lowered the company's market value by more than USD 40 billion – approximately the entire market value of Netflix – as www.qz.com put it. So, who lost all that money? Read it here.
What caused the decline?
Cook had his reasons for the slump. He said the iPhone 6S upgrades outpaced those of the iPhone 5S though the company hadn't quite coped with the accelerated upgrade cycle since 2014 when the iPhone 6 hit the market. However, he was buoyant about luring users from other smartphones such as Android as also with first-time buyers.
In fact, he claimed that over the last six months, more users had switched from Android and other platforms to the iPhone family. He also referred to emerging markets fuelling growth, specifically mentioning India where iPhone sales grew 56 per cent in the quarter under review.
Is the Tab market plateauing?

As for the other products, iPad sales remained dull for the quarter with the company selling 10.3 million compared to 12.6 million a year ago – a decline of a massive 19 per cent. The downward trend appears to be in tune with what's happening in the overall tablet segment.

A recent research report published by IDC (read it here) suggested that the tablet shipments had fallen since the last quarter of fiscal 2015, slipping as much as 14 per cent on an annual basis. However, during this period, Apple and Microsoft Surface had bucked the trend. It further predicted that Microsoft stands to gain from this trend as its Windows 10 operating system was positioned to take advantage of the form factor. Among other products from the Apple stable, the Mac sales declined by 12 per cent to 4.03 million units getting shipped during January-March of 2016.
The Silver Lining

So, all is not yet lost. For starters, the company's services business (everything from App Store to iTunes, iCloud and Apple Pay) continued to thrive, clocking revenues of USD 6 billion as against USD 5 billion a year ago. Interestingly, the growth makes this vertical more valuable than both the Macs and the iPads.

From the other products bucket, the company has reported growth in Apple Watch, Apple TV, and the newly acquired Beats Headphones. Revenues hit USD 2.2 billion, up 29 per cent over the similar period last year. Of course, Apple does not share sales figures for these products and services.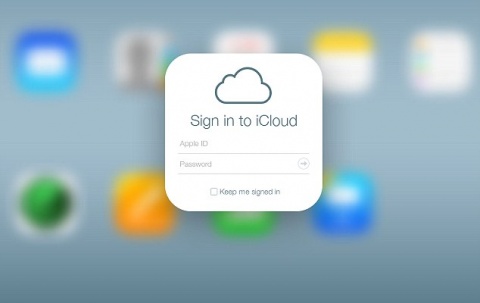 What does the future look like?

By the looks of it, Tim Cook seems to head in the general direction of acquisitions to resolve this challenge. On Tuesday, he first spoke about the 15 companies that Apple acquired over the past four quarters, though none appeared big enough to make news in a big way.

"We've always looked at the market about things that could complement things that we do today, become features in something we do, or allow us to accelerate entry into a category we are excited about," Cook said in the earnings call.

Given that Apple doesn't have a history of acquiring major businesses, this comment has generated some curiosity in the markets. Of course, only time will tell whether Cook really believes in stirring up some concoction by using ingredients sourced from outside.
TAGS: Apple, Apple iPhone