Review: SimCity (2013) (PC)
Shaky start for a game with endless possibilities.
Rating

3.5
/5
24th Mar 2013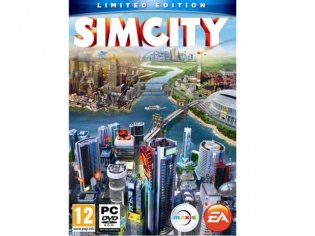 Pros:
Stunning graphics bringing cities to life; Detailed resource mapping; Highly addictive with intricate simulations; Great music.
Cons:
Server issues (as of now); Dumb AI; Poor traffic management; No offline gameplay and save game options.
SimCity
Developer: Maxis Emeryville
Publisher: Electronic Arts
Genre: Simulation
Platforms: PC
Street Price: Rs 1500
After a decade of waiting and a year of teasing, SimCity finally launched on March 5, 2013 and I got my hands on the game on 8th March. Since then there hasn't been a moment where I have thought beyond the game. After nearly 100 hours of gameplay, here's the review of this super-addictive simulation game.

The Game, Not Server
"Explore a World of Endless Possibilities", reads the back cover of the game case and true to the words, the game presents endless possibilities. You play the game as the Mayor of your city, but I see, you are its God. You can control everything that happens in your city, from its buildings to population to disasters. However, it takes ages to get rid of traffic problems (let's hope the guys over at Maxis fix this problem). If you, manage to put aside all the server troubles, you'll love this game for what it is and you will wait for more fixes as the game is due to receive updates soon.
The waiting time varies from some minutes to several hours

Playability
This game requires a stable internet connection to play. If you are not connected to the internet all the time or have an internet connection with speeds lower than 256 Kbps, do not buy this game. There is no single player mode (other than SandBox mode, where no achievements can be saved) and you have no option to save this game as everything you do is synched automatically to the cloud and you get access to them next time you log in. This also means you cannot afford to risk trying out something new, as you can't undo the game to a prior save point, in case your plans doesn't work out. Any one can give this game a whirl, be it a newbie or a veteran who has been playing since the original SimCity (1989) came out.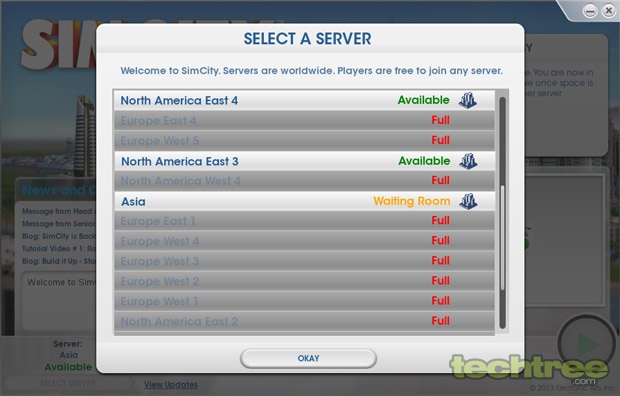 The AI
On one side I can say that the AI does a terrific job in keeping the player hooked to each and every decision made on the city, but on the other side it brings along some bugs with it. The traffic management of the game is terrible as the vehicles just take the shortest route possible to get to their destination, even if a more open and wider alternative is available. This causes the worst traffic jams you could ever imagine, hampering your city services like ambulance, police patrol cars and most importantly fire services.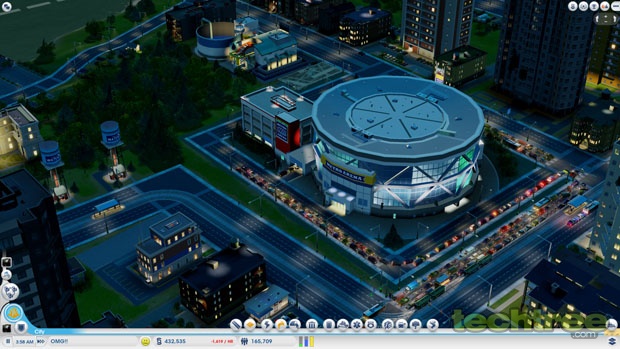 An expo centre can bring you lots of simoleons

The public transport systems like cars, buses, trains and airport aren't any good either. The trains and Airport just brings in tourists and offer freight services but most of the in-city transport is dealt by the street cars and bus services. And if you zoom into the city and follow the buses or street cars, you will realise how they move around aimlessly without properly serving any purpose.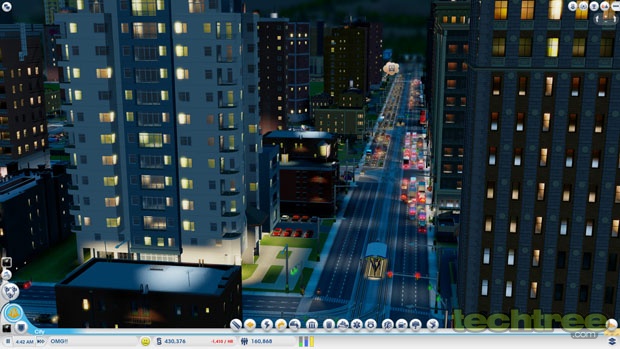 The Data Layers
One of the most important aspect of the game is served by the data layers. These layers offer an infographic of sorts to show you what's going on in the city, what is the water level in your city, availability of coal, ore and oil, the electricity, water and garbage transmission through roads, the crime intensity, population density, public transport coverage, and lot more. These layers help in making decision on the future course of action required in case you are facing problems. And mind you, if you are not taking proper action, the city inhabitants start protesting in front of your town hall.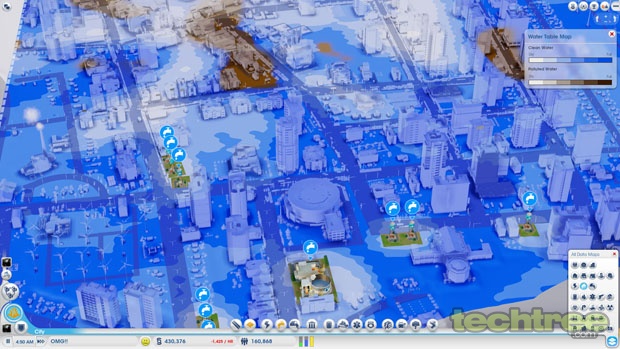 Water level of the city with ground pollution map
Multiplayer
The multiplayer aspect of the game isn't of much help. You can only collaborate with multiple cities in the region to work on Great Works site. This requires funding, Sim workers, and materials. The four Great Works sites include an International Airport for freight and tourists; a Solar Farm for 3000 MW of power; a Space Station for tourists and knowledge; and an Arcology for workers, shoppers, and students. The other aspect is you can either help your neighbours by sending your services like fire trucks, ambulances, garbage truck, or get help from them by using their services. But it is always advisable to use your own as much as possible, as services from neighbours can take time to arrive and you might just have a burnt-down building by then.

Disasters
The Disasters in SimCity is a fun option to unleash the evil in you and see your city getting destroyed. However, they have to be unlocked by completing certain achievements. Some disasters may occur on their own and you can have your own disaster planned anytime you want. I know this sounds weird but you read it right. The disaster options available in SimCity are Earthquakes, Tornados, Meteor Strike, UFO Encounter, Zombie Attack, and Big Lizard.

Specialization
In SimCity you can either have a normal city with everything in it or specialize it for a particular purpose. If you have a big region with multiple number of players, it is better to plan and specialise each city. This would help in sharing of resources in the region and add to the entertainment value of the game.
There are six specialization options available in the game. You can go for Mining, Drilling, Trading, Eltectronics, Culture, and Gambling. You can attempt to add modules from each of these specialisations, but that would take a lot of simoleons and up the keeping cost. It is better to specialise in either one or at most two aspects. For instance, if you want to build a Gambling city and you have tons of resources underneath your city, its better to go for a bit of Mining too. This would increase your chance of earning more and hence spending more to build a proper Gambling city.

Verdict
Irrespective of whether you have played earlier installments of the franchise, if you love simulations or are a fan of building or want to unleash your creativity after watching all those trailers, gameplays and in-game images, this is just for you. A personal observation of the game is that if you think you have what it takes to be a great manager, you must get your hands on this game and play it to its potential. You will have to scratch your head on every decision you make and feel sorry for your Sims and also your city if you go wrong. Despite the current server issues and a dumb AI, there's simply too much to enjoy and have you hooked. You'll not regret having this game on your shelf or in your Origin account.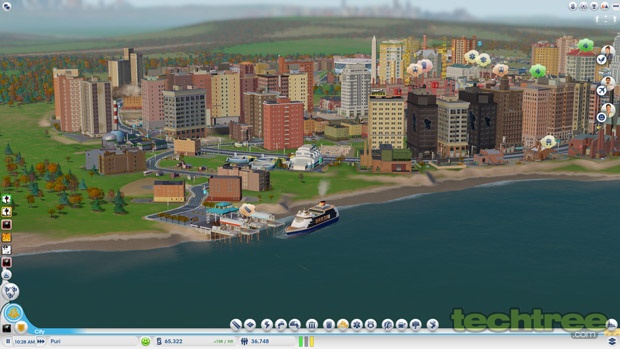 System Requirements:
OS: Windows XP, Vista, 7 and 8. Mac OSX in Spring 2013.
Internet Connection: At least 256kbps download and 64kbps upload.
CPU: Minimum: Intel-2.0 GHz Core2Duo, AMD- Athlon 64 X2 Dual-Core 4000+.
RAM: At least 2GB
Hard Drive: 5GB free space
Video: Minimum of 256 MB with support for Pixel Shader 3.0 either an NVidia 7800, an AMD chipset of at least an ATI Radeon HD 2x00, or an Intel Series 4 integrated graphics.
Played On: AMD Phenom II X4 975 BE, Corsair Vengeance 4GB RAM, Sapphire Radeon HD 6950 1GB.