Review: Cooler Master Power Fort 5600 mAh
Replenishes your USB-chargeable devices when needed the most.
Rating

4.5
/5
14th Aug 2012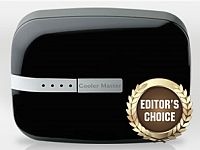 Pros:
Compact and rugged; Looks good; Works well; Fast recharge allowed; Holds charge for several days.
Cons:
Proprietary charging adaptors not included.
Cooler Master Power Fort 5600 mAh
MRP: Rs 4300 (Store Locator)
Street Price (As On 14-Aug-2012): Rs 3200 (Infibeam.com); Rs 3800 (Flipkart.com)

Have you ever been in a situation wherein you're in the middle of an important call or composing an important email, your phone's battery just goes flat, and you're nowhere near any recharge point? I for one face this situations often, especially during my long commute from office to home at the end of the day. Android smartphone and tablet users will feel my pain too.Thankfully, the Power Fort 5600 mAh from Cooler Master is the answer to such problems, as this portable battery pack can provide your electronic devices that extra juice when they need it the most.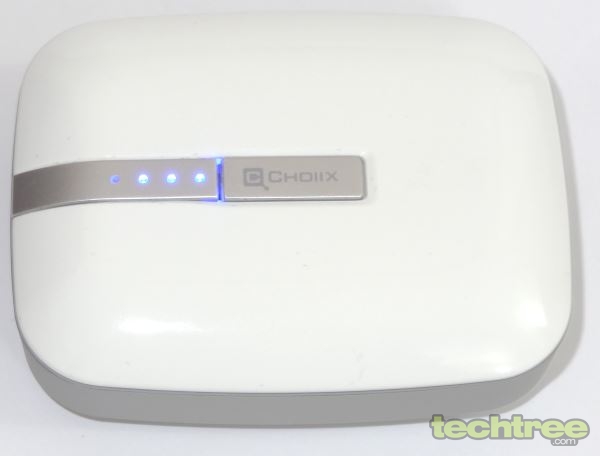 It used to be Choiix before Cooler Master changed the branding.

Features And Build Quality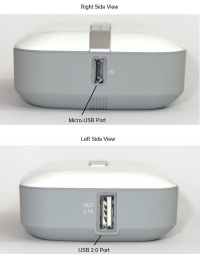 At first glance, the Power Fort looks like a paperweight or even a bar of soap — it's that compact. The rounded body is entirely made of plastic with a white glossy top and grey bottom with a matte finish. It has dimensions of 3" (w) x 2.4" (d) x 0.9" (h) and a weight of 132 grammes, making it very portable. The construction seems to be rugged enough to survive a few bumps, and I say this from personal experience. A metallic button at the top illuminates the adjacent battery indicator LEDs when pressed. These four lights roughly indicate the level of charge left in the battery when powering a device or during charging. A micro-USB input port is present on one side to charge the unit, while a standard USB 2.0 output charging port is situated on the opposite side.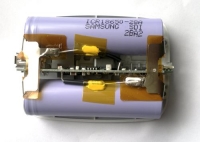 Within the housing lie a couple of 2800 mAh rechargeable Samsung ICR18650-28A Li-ion batteries, connected in parallel. This gives the device its total power capacity of 5600 mAh. The good thing about this setup is that the batteries can be easily replaced by the user if the originals stop working, as you can get two of them for just around $18 (~Rs 1000) off eBay.com. Since the batteries are from a reputed manufacturer, you can expect better quality and a longer battery life.

The Power Fort can be charged by plugging it into the USB port of your PC or via a USB wall charger. It provides an output of 5 Volts / 2.1 Amperes, which is good enough to charge just about every mobile phone, tablet, PMP, GPS unit, or anything that accepts a standard USB \ micro-USB charging input. A micro-USB to USB cable and mini-USB to USB cable have been provided to facilitate charging the unit as well as to allow replenishing devices. However, if you have a device with a proprietary charging port, you will not be able to use the Power Fort — unless it comes with a converter to USB. Finally, a soft carry pouch has also been provided to store the device in. The full specs list is as follows:
Capacity: 5600 mAh.
USB Input: DC 5 V \ 1 A; USB Output: DC 5 V \ 2.1 A.
Battery Type: Li-Ion.
3" x 2.4" x 0.9", 132 grammes.
Recharge Time: 6 – 8 hours.
Package Contents:Micro-USB cable, Mini-USB cable, Storage bag.

Performance
The only way to test the performance of this gadget is to measure the amount of time that it can keep your gizmo alive over and above the standard battery charge. My old iPhone 3G's fully-charged battery was completely deflated after 12 hours of normal use. I then connected it to the Power Fort through the iPhone's USB cable, and extended the battery life by an additional two times. In other words, I was able to fully charge the phone on two occasions from the Power Fort and use it for around 12 hours each time. The 2.1 A output current makes a difference because the phone charged almost as fast as through a wall charger, and noticeably faster than a computer's USB port.

Once fully discharged, refilling the Power Fort took around 8 hours. Even a week after it was replenished, the device didn't seem to lose much of its charge, thus showing that you can charge it, pack it along in your backpack, and use it effectively even after several days.

Verdict
The Cooler Master Power Fort 5600 mAh does what is expected of it by providing a power backup for your USB-chargeable devices when you're on a long journey or away from a power source. It's considerably compact and portable with a rugged build, so you'll never feel like you're carrying around extra baggage. When compared to the Portronics Charge X with a similar capacity of 5600 mAh, it is apparent that the Power Fort looks better, is more compact, has a better build quality, and does not use cheap (and risky) Li-polymer batteries. On the other hand, the Charge X comes with the ability to refill two devices simultaneously (a blessing if you have a co-traveller buddy or colleague), offers a multitude of charging adaptors, and is cheaper at Rs 2500. Nevertheless, at Rs 3200, the value of the Power Forte outweighs the increase price, especially considering its far superior quality. This can prove to be an indispensable gizmo if you're one of those who like going off on long treks, but can't do without your hourly fix of Angry Birds.

Features: 4/5
Design And Build Quality: 4.5/5
Performance: 4.5/5
Value For Money: 4/5
Mojo: 4.5/5
Overall Rating: 4.5/5
TAGS: Gizmos, Accessories, Cooler Master, Jayesh