Review: Tata DOCOMO Tutor on Mobile
A great concept in education, but marred by weak support infrastructure.
Rating

3
/5
09th Oct 2012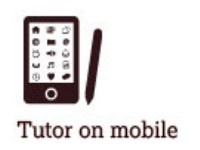 Pros:
Video tutorials; Enlightening conference calls with experts; Inexpensive.
Cons:
Connectivity issues greatly reduce usability.
Tata DOCOMO Tutor on Mobile
Platform: All (GSM phone required)
Price: Rs 2 per day on auto-renewal basis; premium content extra

Mobile phones have become ubiquitous in today's society, going so far as to exceed a teledensity of 100% in the metros — meaning, the number of mobile connections exceeds the population of these cities. Just like the advent of computers ushered in the era of e-learning, we are now ready for an era of m-learning, or using the mobile phone as an educational tool. Tata DOCOMO seems to have taken the cue, as it has its own mobile learning platform — a Value-Added Service (VAS) known as Tutor on Mobile (TOM). Launched in October 2011, it claims to offer premium educational content on mobiles, provided by well-known sources such as the British Council, Test Funda, Jamboree, YoungBuzz, Career Launcher, Gyanwave, and Education Times, among others. Let's take a look at whether this impressive paper roster really translates into an enlightening experience.

Getting Started
While practically any GSM phone can work with TOM, the minimum requirement to be able to view video tutorials is a phone that can play MP4 videos. It also goes without saying that you need to be a Tata DOCOMO subscriber to avail of this service.

TOM is available through WAP, IVR (Interactive Voice Response, or pre-recorded voice messages), and SMS. Of course, the full set of features is available only through WAP, as the other methods restrict the content to only voice or text respectively.
The subscription rate is Rs 2 per day on an auto-renewal basis, meaning that you will have to manually unsubscribe if you do not wish to continue, otherwise Rs 2 will be deducted every day from your account.
Once subscribed, users are allowed unlimited access to free content on TOM (categorised under FREE Video Zone on the WAP site) at no charge. Premium content, such as some conference calls and videos, will carry a one-time charge only. More details can be found on the website.
Users can access the following categories on the WAP site:
Education: Contains maths, physics, or chemistry lessons for students from IIT-JEE, AIEEE, class 10-12, and MBA.
Jobs/Career/Personality: Contains content related to job preparation, personality development, interview tips, English speaking lessons, and career counselling.
Hobbies/Other Interests: Information about cooking, travel, yoga, music, and gadgets.
Sports/Health/Fitness: Contains content about training for cricket, golf, and other sports, as well as fitness, gym, and exercise tips.
General Category: Features a mix of all of the above.
User-Generated: This category includes lessons generated by users. This can either be free or paid.
Does It Work As Advertised?
The level of satisfaction with the service depends on the type of content you access. For rich media, such as streaming video, my experience was less than satisfactory due to the constant disconnections and slow speeds. I had a similar experience at three different locations in the Mumbai circle. It is quite possible that your experience may be better if you are in another circle, especially considering the fact that Tata DOCOMO doesn't provide 3G access in Bombay, while it is available in several other circles.
Connecting to conference calls is not a problem, as it is just the same as making a telephone call. You can get your doubts cleared by experts at the end of sessions, and this is really useful as far as the educational aspect of TOM is concerned. While connecting to conference calls, you must determine if you are paying upfront or on a per-minute basis, as this can make a huge difference in the money you spend.

How Does It Fare?
Tata DOCOMO's Tutor on Mobile is a great concept in tele-education. However, it can be only be as good as the infrastructure allows it to be. A poor data connection playing spoilsport only restricts usability and defeats the purpose of the service. It can be a great educational tool if you take part in conference calls, but the experience can be frustrating if streaming video tutorials is your primary aim.

Features: 4/5
Performance: 2/5
Value For Money: 4/5
Ease Of Use: 4/5
Mojo: 2/5
Overall Rating: 3/5
TAGS: Apps, Education, Telecom, Internet, E-Commerce, Tata, Jayesh