Review: Samsung GALAXY S III
All substance, no style.
Rating

4
/5
14th Jan 2013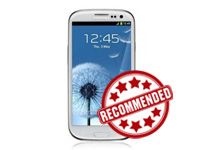 Pros:
Brilliant screen; Nifty software tweaks; Unmatched performance; Extensive multimedia support.
Cons:
Uncomfortable for one-handed use; All-plastic body; S-Voice is worse than Siri.
Samsung GALAXY S III
MRP: Rs 42,500
Street Price (As On 6-Jun-2012): Rs 38,900 (BuyThePrice.com)


Samsung's latest and greatest smartphone has finally arrived in India. Needless to say, it's arguably the hottest smartphone in the market. Tech enthusiasts in our country are eagerly waiting for the reviews before making their purchase. Unfortunately, Samsung's PR reps take their own sweet time to send out review units. Therefore, we obtained the GALAXY S III (GS3) from "other channels" - an effort that required many last-minute phone calls and plenty of what we in Mumbai call setting karana. Without further ado, let's get to the task of reviewing Samsung's flagship handset.

The video review for Samsung GALAXY S III.



Of Plastic Bodies And Stale Designs
The retail package contains the device, earphones, and a charger with a detachable USB cable. The Koreans as usual haven't bothered to include an MHL adapter (for HD-Out), which is expected when you pay this much for a phone. The device measures 5.4" (l) x 2.8" (w) x 0.3" (9 mm) (d), and tips the scales at 133 grammes.



No matter how classy its rivals might look, Samsung never seems to feel the need of changing its boring designs. Like most Samsung phones, this one features an all-plastic body, with the sides painted in a metallic colour. Sadly, coloured plastic can never look as classy as metal. Additionally, if it loses colour over a period of time, the cellphone will end up looking terrible - case in point, my friend's GALAXY Note. On the bright side, the build quality of the plastic itself is good, meaning it can withstand a few bumps here and there.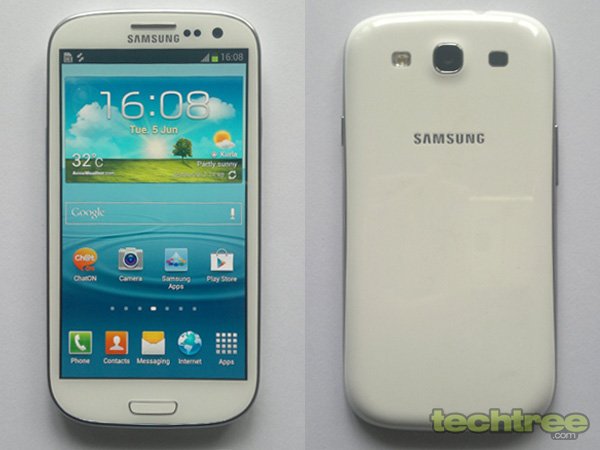 The 4.8" Super AMOLED screen is protected by Corning's Gorilla Glass 2 and has pixel dimensions of 1280x720. The display renders impressive colours and has wide viewing angles. It's sharp, bright, and capable of delivering deep blacks.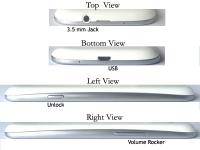 The handset is powered by the much-hyped Exynos 4212 chipset, featuring a 1.4 GHz quad-core Cortex-A9 CPU and Mali-400MP GPU. Other specs include:

An 8 MP main and 1.9 MP front camera
1 GB of RAM
16 GB internal storage
MicroSD card slot with support for up to 32 GB
Wi-Fi, GPS, Bluetooth 4.0, and NFC
A micro-USB port with MHL and USB-OTG (On the Go) support
3.5 mm jack
A 2100 mAh battery
A standard set of sensors.

Nifty Software Tweaks
Samsung has customised the Android 4.0 installation right from the lock screen, which now features four quick-launch shortcuts. The homescreens seem to be inspired by Motorola's MotoBlur UI, but are less ugly. The Korean manufacturer has replaced the software-based navigation keys in favour of capacitive buttons.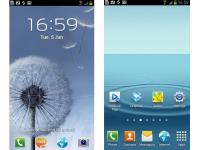 Thanks to the powerful Exynos chipset, the Android experience is very pleasing. The phone runs extremely smooth most of the time, except for the multitasking menu, where it sometimes skips a frame or two. Every game that I tried worked without any noticeable lag. The browser is also well-designed and quick to render pages. Much like HTC's One X though, this smartphone is uncomfortable to operate with one hand. Due to the screen size, it becomes difficult to pull down the notification bar without using both hands.

Another nice feature is Smart Stay, which uses the front-facing camera to sense your presence, ensuring the display doesn't dim even while you're reading an article or ebook. While this is a welcome interface enhancement, Samsung's "Siri killer" S-Voice is a broken promise. Most of the time, it won't catch your words, and even if it does, will fail to understand what you want. Its replies are so retarded that it makes Apple's offering look as clever as Birbal. Here's the hard evidence: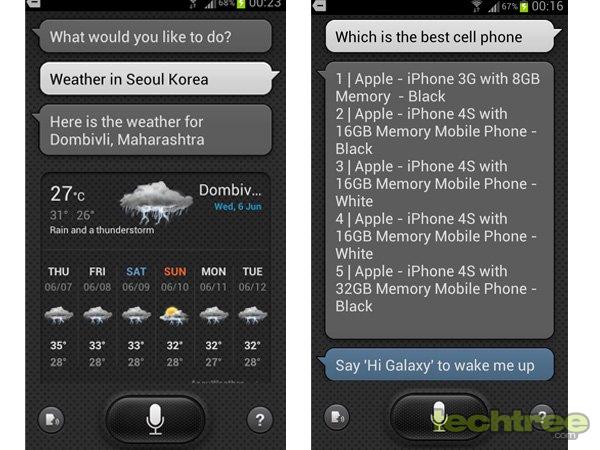 Oh well, at least S-voice is honest. Dumb, but honest.

Multimedia Moments
The music player interface has received a major facelift, and the resultant changes are good. As usual, Samsung has provided a plethora of equaliser settings. The sound quality is great, and the bundled earphones are good too. The GS3 can handle MP4, AVI, and MKV videos up to 1080p without a problem. Thanks to its large screen, the phone doubles up as an excellent PMP as well. It offers a unique Pop up play feature that enables you to watch videos in a small, widget-sized window. This allows you to view a clip even while browsing or sending a text message. Interesting? Yes. Useful? No.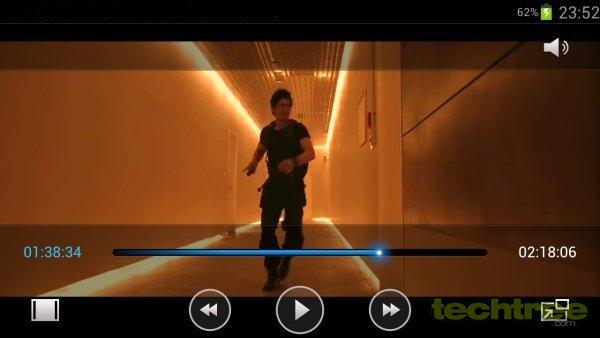 The default player's interface seems to have been copied from Windows Phone.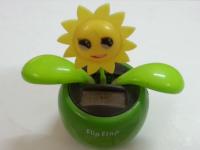 The 8 MP camera supports many modes, including Burst shot, Panorama, and HDR. It also allows you to adjust contrast, exposure, and apply various filters. Samsung's claims regarding the zero shutter lag are true, and it can actually snap multiple 8 MP images within a second. The photos are sharp and contain a lot of detail, but the excessive noise mars the quality.

Taking inspiration from its Taiwanese rival, Samsung has added a simultaneous HD video and image capturing mode to the camera. The GS3 can record 1080p videos at 30 fps. The videos are saved in MP4 format and offer smooth playback. Click here to check out the video sample.


Telephony, Messaging, Battery, And Verdict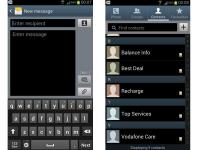 Like all latest high-end smartphones, the GS3 requires a microSIM. The phonebook is quite similar to what we've seen in its predecessor. Swiping a contact to the left results in composing a message, while swiping it to the right lets you call that person. If you're composing a message to your friend and suddenly decide to call him \ her instead, just hold the GS3 to your ear and its Direct call feature will dial the number for you. This is a pretty nice feature to have in smartphones. Most importantly, it excels in performing its most basic function - making and receiving calls. The device's network reception is excellent at all times.


The handset's 2100 mAh battery manages to keep it running for around 5 hours and 30 minutes under heavy use. This is good enough for a quad-core Android device. Overall, the GS3 is undoubtedly the most powerful droid available in the market. Its performance and specs justify the price tag. However, it's the uninspiring design that lets it down when compared to the competition. In short, if you're an Android enthusiast, go for this one. Those who prefer good-looking phones with comfortable screen sizes are better off with the iPhone 4S or Lumia 800.



Features: 4.5/5
Design And Build Quality: 3/5
Performance: 4.5/5
Value For Money: 3.5/5
Mojo: 4/5

Overall Rating: 4/5
TAGS: Mobile Phones, Android, Samsung, GALAXY, ck