Review: BlackBerry Curve 9220
An affordable handset for BBM addicts.
Rating

4
/5
16th Jul 2012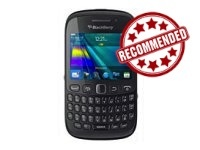 Pros:
Sturdy build; Impressive sound quality; Bright display; Great keypad; Well priced.
Cons:
Low pixel density; No GPS; Emails restricted to BB Internet Service.
BlackBerry Curve 9220
MRP: Rs 11,000
Street Price (As On 4-June-2012): Rs 10,300 (BuyThePrice.com; Saholic.com; Indiaplaza.com)

BlackBerry might be struggling in the high-end segment, but its Curve series is doing well in India. The Curve 8520 has been very popular among BlackBerry Messenger-loving youth in our country. Now RIM is expecting to replace this handset with the 9220. Let's see if this new entrant manages to emerges as a worthy successor of the 8520.

The video review for BlackBerry Curve 9220.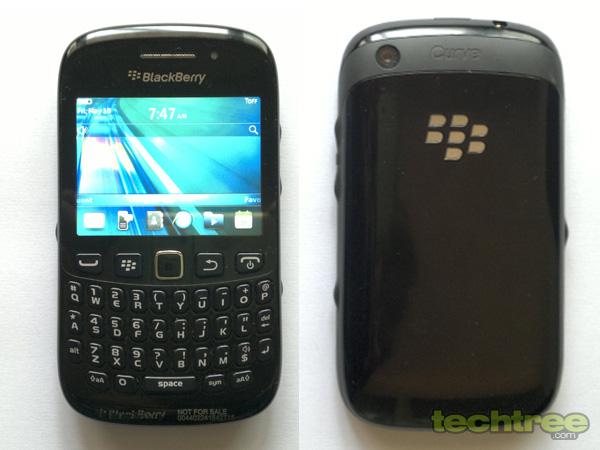 Design And Build Quality
The retail box packs in the phone, USB cable, charger, and earphones. The handset measures 4.3" (l) x 2.4" (w) x 0.5" (13 mm) (d), and weighs 102 grammes. It looks very similar to the Curve 8520. Although the handset has a glossy back, its small size makes it comfortable to hold. As expected from BlackBerry, the phone looks decent with very good build quality.

The phone features standard BlackBerry buttons such as [Call], [Hang Up], [Menu], [Back], and an optical trackpad that also works as a select button. The handset has a dedicated BBM button, which I think is a smart move. Thankfully, RIM has removed those annoying media buttons from top. The keyboard is a standard BlackBerry affair. The keys are well spaced and provide good tactile feedback.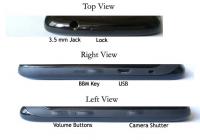 The phone comes with 512 MB of RAM. The device's 2.4" screen has pixel dimensions of 320x240. Other specs include a 2 MP fixed focus camera, Wi-Fi, 2G support, microSD card slot, 3.5 mm jack, and a 1450 mAh battery. Here, the GPS chip is missing. However, looking at how useless the BlackBerry's Maps are, I'm sure that not many users will mind the ommision.

The display is bright, and has wide viewing angles. However, the display isn't very sharp, but then it's acceptable at this price point.


UI And Application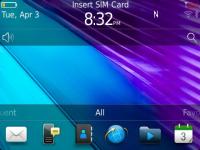 The device features BlackBerry's new OS 7. Despite being affordable, the handset manages to provide a snappy UI. The OS features an app drawer that reveals apps and settings when slid upwards. There's also a notification bar that keeps the track of missed calls and messages. Multitasking is duly covered, and you can switch between apps with a long press of the [Menu] button.

Coming to the ecosystem, the App World is still no match for the rival repositories. However, most people will buy this phone only for the BBM service.

Among other native apps, the web browser is fast and easy to use. The browser supports tabs, but Flash-based sites are a no-go.


Multimedia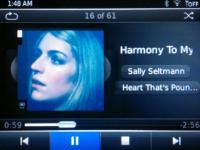 Considering its price tag, the Curve 9220 offers excellent sound quality. Additionally, it provides plenty of equaliser settings to play with. The video player is also good, and it supports MP4, DivX, XviD, and WMV videos up to 720p. FM radio has also been duly covered.

The onboard 2 MP fixed-focus camera is nothing writing home about. The image quality is bad, but then BB has added the camera as just a token feature. The device is also capable of 480p video recording. The clips are saved in MP4 format, but the results aren't pleasing at all.


Telephony And Messaging
The device's voice quality and signal reception was excellent throughout the testing. The phonebook has a clean layout and can effectively separate business and private contacts.

The physical QWERTY keypad is great for messaging and emailing. On the flipside, I found the device's dependability on the BlackBerry Internet Service (BIS) quite annoying. It's time for RIM to allow users the freedom to choose from existing internet plans to set up their personal mailboxes.


Battery And Verdict
The 1450 mAh battery's performance is very good. With normal use, it can easily last an entire day. Under heavy usage, it can go up to 8 hours.

The 9220 features BB's sturdy build and iconic keypad. Its UI is pleasant, and multimedia performance is also good. On the other hand, like every BB phone, this one also has a few annoyances such as its BIS dependability. Despite that, for around Rs 10,000 it's a great deal for anyone looking for a QWERTY messenger.


Features: 3/5
Design And Build Quality: 4/5
Performance: 4/5
Value For Money: 4/5
Mojo: 4/5

Overall Rating: 4/5
TAGS: Mobile Phones, BlackBerry, Curve, ck