Review: Intex i-Tab
A feature packed tablet, but let down by bad design.
Rating

3
/5
04th May 2012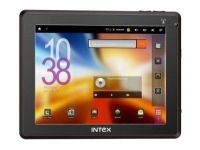 Pros:
Bright display; 1080p video playback; Comes with 3G data card.
Cons:
Terrible design; Uninspiring UI; Expensive.
Intex i-Tab
MRP: Rs 12,000
Street Price (As On 2-May-2012): Rs 12,000 (eBay.in)


These days, it's hard to find a tech company that hasn't tried its luck with tablets. Although most companies, except Apple and Samsung, haven't met with significant success, it isn't stopping domestic brands from testing waters in the low-end segment. Intex's i-Tab is one such tablet that features Android 2.3, full HD video playback, and a 3G data card.


Design And Build Quality
The review package came with the tablet, charger, USB cable, earphones, leather case, and an Ethernet adapter. According to Intex, customers are also given a pair Reebok sunglasses as a gift. The gadget measures 8" (l) x 6.3" (w) x 0.5" (13 mm) (d), and weighs around 475 grammes. The tablet looks cheap from the every possible angle that you see it from. Intex has come up with an uninspiring design, and has sprinkled tackiness on every possible part of the device. The only saving grace here, is the sturdy build. Overall, this is not a device that you can show off, which in effect, defeats the purpose of buying a tablet.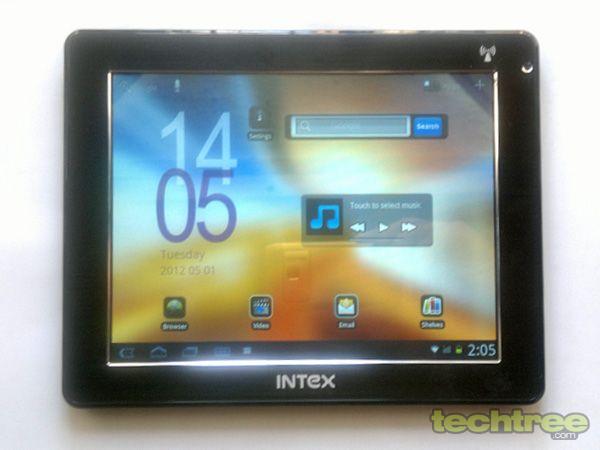 The i-Tab's 8" touchscreen has pixel dimensions of 800x600. The screen is bright and colour reproduction is decent. Having said that, its awkward screen ratio of 4:3 and reflective screen are slightly annoying.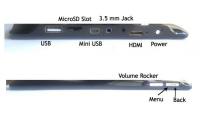 The tablet is powered by a 1 GHz CPU and has 512 MB of RAM. Other specs include Wi-Fi, 8 GB internal memory, a microSD card slot, front VGA camera, 3.5 mm jack, mini-USB port, full sized USB host, HDMI, and a 5000 mAh battery. Thanks to the bundled Ethernet adapter, you can access the wired internet. Additionally, the bundled 3G data card allows you stay connected, while on the move. However, similar to most entry-level tablets, this one lacks the main camera and Bluetooth.


UI And Performance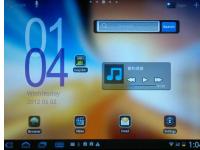 The gadget runs the Android 2.3 (Gingerbread) out of the box. The CPU handles the UI reasonably well, and the touchscreen is good at registering inputs. However, as found in most Android tablets, there's a slight lag while navigating through the menus. The software customisation is also not good, and a few menus, such as the multitasking bar looks out of place. Thanks to the gadget's front facing VGA camera and mic you can make video calls, using third party apps such as Fring and Skype. However, since most apps are developed for tablets with aspect ratio of 16:9, they look weird on this device.

The onboard browser supports Flash and can handle web videos reasonably well. Having said that, it struggles with script-heavy websites.


Multimedia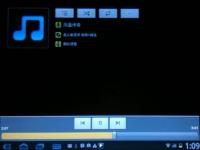 The device's sound quality through bundled earphones is decent. The speaker is loud enough, and there are plenty of equalizer settings to play around with.

The tablet can handle 1080p videos of all the popular formats, except for MKV. The HDMI port allows you to enjoy movies on a HDTVs.


Battery And Verdict
The 5000 mAh battery manages to keep the device running for about a day with normal use. Under heavy use, with all connectivity options turned on, it managed to play 720p videos for about 5 hours, which is impressive for an Android device.

The i-Tab offers good battery life, 1080p video playback, and HDMI port. On the flipside, it looks terrible and is bulkier than its rivals. For an asking price of Rs 12,000, the device doesn't make for a good deal, considering that there are better and cheaper ICS-based tablets available in the market.


Features: 4/5
Design And Build Quality: 1.5/5
Performance: 3.5/5
Value For Money: 2.5/5
Mojo: 3/5

Overall Rating: 3/5
TAGS: Tablets, Android, Intex, ck