Weekend Tech Update: Ep I
Chinese sells kidney for iPhone, Man bludgeoned to death for flirting on FB, and more craziness from the tech world this week.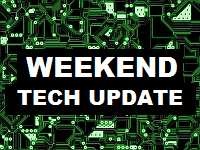 Take a break from the usual product launches and patent trolling sagas, for a glimpse of the lighter side of the tech spectrum. In this new weekly series we take a quick look at all the crazy happenings that occured in the tech world.