Lumia 900 Launches To Downed Shutters In US
Major faux pas on Nokia's part as the phone is virtually unavailable on opening day due to Easter.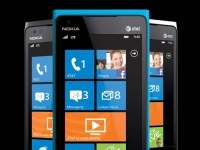 Nokia's American marketing blitz has concluded, and so has the smartphonebetatest.com satire website. As expected, the website portrays the Lumia 900 as the deus ex machina, ridding the world of half-baked, bug-riddled products. Ironically, the Windows Phone 7 powered device's Easter launch itself fell prey to a major oversight. The scores of WP7 \ Nokia loyalists that went to the AT&T stores to check out the device were greeted with downed shutters. In an age where launch-day sales serve as a barometer for product success, it's rather hilarious how the Lumia 900 was virtually unavailable on launch day.
The big American cousin of the Lumia 800, the 4.3" AMOLED screen-equipped phone bears the same specs as its 3.7" sibling, such as a 1.4 GHz Scorpion processor, Adreno 205 GPU, 512 MB RAM, and 16 GB storage. Apart from a larger screen, the cellphone also sports 4G connectivity. This means, Kolkata should ideally benefit the most, when the phone launches in India in the near future.
TAGS: Mobile Phones, Windows Phone, Nokia, Lumia, Nachiket