Nokia Lumia PureView Images Leaked
41 MP imaging may finally come to Windows Phone devices.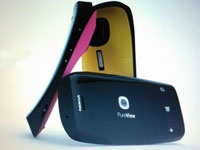 Nokia shocked the world this year at the Mobile World Congress (MWC) when it showed off its new 808 PureView phone packing in an unbelievable 41 MP imaging sensor. While this was a Symbian phone, hints were dropped that the company could port the imaging technology to Windows Phone devices. The hints seem to be coming true as reports are emerging about leaked slides that appear to show PureView being added to the Lumia series based on the Windows Phone platform. The slides also present some specification details, which suggest that the smartphone will be having a 4.3" curved touchscreen with HD display and will be powered by a dual-core 1.5 GHz CPU with Adreno 320 GPU. The slide also shows that there is a 41 MP sensor, Carl Zeiss lens, and PureView imaging technology, in addition to the capability of recording 1080p videos with Rich Recording technology.
This new phone can be expected to come with the new Windows Phone Apollo update as the Windows logo on the phone's capacitive button has the new Windows 8 design. The 41 MP imaging sensor seems to be adding greatly to the thickness of the phone and Nokia could work on reducing the extra bulk to give it a slimmer profile. Being leaked slides, this all remains speculative until we hear something from the Finnish manufacturer. Feel free to add your views in the comments section below.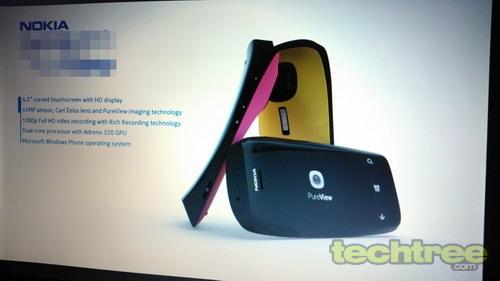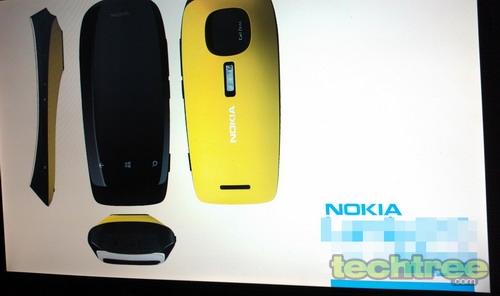 TAGS: Mobile Phones, Windows Phone, Nokia, Lumia, Swagatam