TRAI Pulls Up Three Mobile Operators Over MNP Irregularities
Airtel, Idea, and Loop Mobile have been summoned by a Delhi court for unfairly rejecting customer requests.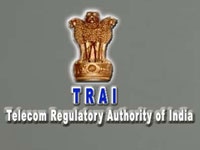 The Telecom Regulatory Authority of India (TRAI) has pulled up telecom operators Bharti airtel, Idea Cellular, and Loop Mobile for allegedly violating Mobile Number Portability (MNP) regulations, and issued a summons to their officials via a Delhi court. Apparently, the three service providers have not abided by the norms, having rejected MNP requests from subscribers in various circles including Mumbai, Karnataka, Tamil Nadu, Gujarat, and Maharashtra. The companies also did not provide the complete information, as sought by TRAI, about porting requests rejected by them.
Mobile subscribers were empowered by TRAI last year when it introduced the MNP facility, allowing them to switch to any mobile operator while retaining their old number. This initiative was introduced with the motive of keeping operators on their toes, while promoting fair competition and protecting subscribers's interests. As is evident now though, not all operators have been compliant with the MNP requirements, sometimes resorting to unjust means in an effort to retain their customer base.
TAGS: Telecom, Government, airtel, Idea, Jayesh