New iPad Reportedly Suffers From Overheating Issues
Apple Support communities flooded with questions from affected owners.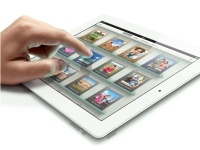 The new iPad is definitely a hit among users, which is quite clear by the reported sales figures of 3 million units sold in just three days. The exceptional Retina display, new 5 MP rear camera, and quad core graphics processor with 4G LTE support has made the device stand out from its previous iterations. However, not all users seem to be having a great time with the new iDevice.
The Apple Support Community has questions and feedback about the new gizmo suffering from overheating at the lower left corner. A Dutch site, Tweakers.net, has done some research on the issue and posted results that clearly show that the new iPad is definitely warmer than its predecessor. The thermal image has been taken after benchmarking the new iPad and iPad 2 for five minutes. We are still waiting for the launch of the new iPad in India. Do let us know if you would be considering purchasing the tablet with all these concerns running around, or you will wait for Apple to fix the issue first.