Apple Increases iPhone Prices In India
The smartphones to be dearer by Rs. 2,500 as an outcome of the budget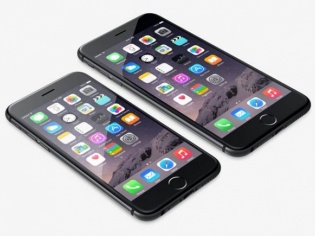 It's a bad news for all those who haven't laid their hands on iPhone but were planning to, as Apple has increased the prices of its entire range of smartphones.
According to media reports, the entire range of iPhones will become costlier by Rs. 2,500 in India. This hike in prices is attributed to the latest budget.
With this hike in the Apple smartphones the iPhone 6 will now start at Rs.56,000 instead of Rs.53,500 for the 16GB variant, while the 64GB and 128GB iPhone 6 variants will now be priced at Rs.65,000 and Rs.74,000 respectively.
Likewise, the 16GB iPhone 6 Plus will now cost Rs.65,000, with the 64GB and 128GB variants costing Rs.74,000 and Rs.83,000 respectively.
Not only the new iPhones, there is an impact on the older models of the iPhones. The 8GB iPhone 5c is now priced at Rs.33,500 and the iPhone 5s will now start at Rs.47,000 for the 16GB variant and Rs.51,500 for the 32GB variant.
TAGS: Apple iPhone 6, iPhone