Download: nexGTv (Android, iOS, Symbian)
Watch free live TV on your smartphone!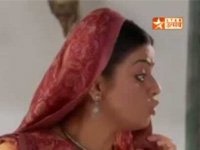 nexGTv is a video streaming app that offers live TV on the move. Unlike other apps though, this one actually works, and the best part is that it's completely free. The app is well-designed, and is available for all major mobile platforms. It has a decent interface and also features a channel guide. nexGTv works fine with Wi-Fi and 3G connections, and if you don't mind low quality stream, then even an EDGE connection can handle it.

The list of available channels include, Star Plus, Colors, DD1, Star Utsav, Aaj Tak, Channel V, MTV, India TV, IBN7, NDTV India, CNN iBN, Headlines Today, and many regional channels. Additionally, it offers Video On Demand.


Developer: DigiVive
Size: 3 MB
Platforms: Symbian, Android, iOS
Price: Free ($2 for iOS)
Download: Symbian - store.ovi.com/content/189734
Android - https://play.google.com/store/apps/details?id=com.digivive.offdeck
iOS - https://itunes.apple.com/in/app/nexgtv/id495146199#
TAGS: Apps, Downloads, Internet, Culture, Movies, Android, Symbian, iOS, ck
Opinion Poll
Following the battery debacle, would you still buy the Samsung Galaxy Note 7?
Yes
37%
No
54%
Maybe
9%
Total votes: 822