Aakash Maker Refutes Reports Of Split With Govt
DataWind claims that Kapil Sibal been misquoted.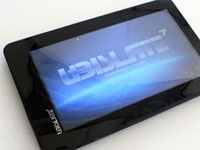 A day after it was reported by several media outlets that DataWind will no longer be associated with the Aakash tablet project, the company has issued a press release refuting the same. The said reports had quoted Telecom and HRD minister Kapil Sibal saying that the manufacturer of the product "will not be associated with it anymore and the government has roped in C-DAC and ITI in further development of the tablet computer".

However, DataWind's press release says, "DataWind would like to state that we've not been informed officially or unofficially by the Ministry of HRD of anything restricting us to participate in the next tender. The statement quoting the honorable HRD Minister appears to be false and is a deliberate attempt by some negative elements to stall the ambitious project of Mr Kapil Sibal to eradicate digital divide in education in India. We believe the articles have misquoted the Minister. DataWind shares the vision of the Minister, and is committed to providing indigenously manufactured computing & internet devices at the lowest prices in the world, to both the Government and the Commercial markets".

While the company has issued this clarification, we await the same from Mr Sibal, who must obviously issue a statement if he was indeed misquoted. The Aakash tablet has been embroiled in one controversy after another, and we only hope that the intended recipients of the tablet do not bear the brunt of this all.
TAGS: Tablets, Education, Government, Android, Aakash, Jayesh