Minister for Women And Child Development Caught Watching Porn In KA Assembly
Helped by Minister for Cooperation, clips supplied by Minister for Technology.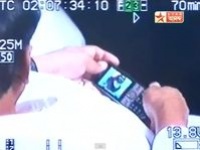 Another shameful day for Indian politics, as three BJP state ministers were caught watching porn inside the Karnataka assembly - while the House was in session. Reportedly, the incident was recorded by a regional TV channel, from where the news spread like wildfire.

In a brilliant twist of irony, the culprit was the Minister for Women & Child Development, CC Patil. Even better, he was aided in this task by the Minister for Cooperation, Laxman Savadi. The icing on the cake? The clips were allegedly supplied to them by the Minister for Science & Technology, Krishna Palemar. Some might argue that in a way, the ministers were actually performing their duties.

Needless to say, an embarrassed BJP leadership asked the trio to resign. Like any ideal politician, these porn-lovers denied any wrongdoing, going so far as to claim that they were watching the clips to "educate" themselves about the ill-effects of rave parties. Ultimately, they resigned after coming under increasing pressure from the media as well as the opposition.





We all know how shameless our politicians are, but these guys always manage to surprise us by achieving new heights of insensibility. On the bright side though, you can proudly say that Karnataka's Minister for Science & Technology knows how to load sex clips into his handset, as well as use Bluetooth file sharing to spread them around. Here's the video that shows the ministers in action. You can even spot one of them playing the file on his Nokia C5, rapidly hitting the [Volume Down] button a few seconds into the clip.
TAGS: Weird, Mobile Phones, ck