Cut The Rope 2 Finally Lands On Google's Play Store
Launched for iOS in December, the game is now available for Andoid platform.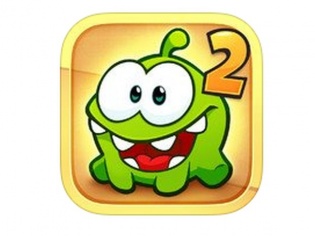 The sequel to the insanely popular puzzle game Cut the Rope was released for iOS in December. Now after over three months, Cut the Rope 2 has finally landed on Google's Android platform. The game is free to play, but offers in-app purchases.
In the latest iteration of the game, the cute candy-eating monster Om Nom has to come out of his box, because the evil spiders have stolen his candies. Om Nom travels through forests, cities, junkyards, and even underground tunnels to reclaim the sweets.
The controls are still the same, so don't worry about the learning curve. Although the game looks simple, it has a complex physics engine working behind the scenes. The Android version of the game includes 5 level packs with 120 levels. What's more, you can now customise your favourite little green monster. Developer ZeptoLab has promised continuous stream of Constant free updates that will bring new levels and enhancements. The game also brings you five new characters that help Om Nom in his journey.
• Roto: He can carry Om Nom to the best candy catching locations.
• Lick (quite a strange name): This fella can make small bridges with his tongue to help Om Nom reach his goal.
• Blue: This buddy can lift Om Nom to new levels of candy hunting fun.
• Toss: He can throw objects including candy to aid Om Nom.
• Boo: Boo can scare Om Nom, making him jump to new heights.
The Cut the Rope 2 is compatible with all Android devices running Froyo and up. For tablets, it supports high quality textures.

Developer: ZeptoLab
Size: Varies with devices.
Price: Free
Download Link: play.google.com/store/apps/details?id=com.zeptolab.ctr2.f2p.google