WP Tango May Support Skype, Google+, C++
Rumours also point towards budget phones with relaxed hardware requirements.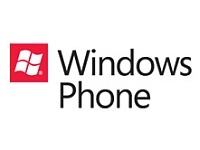 The main appeal of Windows Phone (WP) is a UI that's arguably even more beautiful than iOS, at a fraction of the price. However, even that fraction is beyond the means of the budget-conscious smartphone buyer. That's set to change now, as Microsoft seems to have this demographic in its crosshairs with the upcoming Tango update.

The next WP iteration is already expected to bring down the minimum RAM requirement from 512 MB to 256 MB. This bodes well for Microsoft's new buddy Nokia, which is known for its budget-friendly offerings. In a nod to the idea of cheaper WP devices, recent reports hint towards the inclusion of ~120 languages. Additional language support is crucial for pocket-friendly phones generally introduced in developing markets.

During the recent Microsoft developers' camp in India, it was reportedly revealed that the WP platform will natively support C++. If implemented, this will enable developers with the means to achieve tighter optimisation and a deeper control over their apps. Not soon after WPSauce.com published these rumours, it was allegedly asked to pull down the post. Microsoft has neither confirmed nor denied the rumours. Meanwhile, a screenshot showing Skype and Google+ integration has also emerged in recent times, with an official confirmation of the former.

That's a lot of rumours for an update scheduled to be released in the second quarter of this year.
TAGS: Mobile Phones, Microsoft, Windows Phone, Nachiket