CES2014: Kingston Launches New 3.0 USB Flash Drive For Personal Security
DataTraveler Locker+ G3 safeguards sensitive and personal information.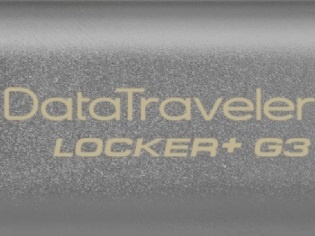 Kingston announced the launch of the DataTraveler Locker+ G3 USB 3.0 Flash drive for personal security during the 2014 International Consumer Electronics Show in Las Vegas.
Kingston's DataTraveler Locker+ G3 password protects and hardware encrypts data giving consumers in personal security with USB 3.0 speed. The DTLPG3 has higher speeds than the previous generation DataTraveler Locker+ G2, with read speeds up to 135MB/s and write speeds up to 40MB/s. All the security is built in with no application installation required making this drive very secure and easy to use.
DataTraveler Locker+ G3 is available in 8GB, 16GB, 32GB and 64GB capacities and is backed by a five-year warranty. For those who need top-notch security on a USB drive, this is probably just what you need.