Wikipedia To Be Blacked Out For 24 Hours
English language version will go offline in protest against internet censorship.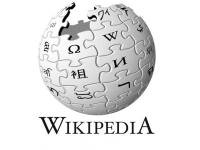 As a mark of protest against the proposed US anti-piracy laws, Stop Online Piracy Act (SOPA) and Protect IP Act (PIPA), Wikipedia's English website will remain shut for 24 hours. As on Wednesday, 18th January, the homepage will show a 24-hour anti-piracy "protest" blackout message. In a press release on the website, founder Jimmy Wales has said, "This is an extraordinary action for our community to take - and while we regret having to prevent the world from having access to Wikipedia for even a second, we simply cannot ignore the fact that SOPA and PIPA endanger free speech both in the United States and abroad, and set a frightening precedent of Internet censorship for the world".

With this move, the website will join portals such as Reddit, Craigslist, Mozilla, and Minecraft among others that are protesting against the bills' implementation. As the US Senate continues to debate on the controversial bill, media bigwigs are using Twitter to voice their opinions. However, it seems like those who control content on the internet want to do more than just rant away.