Apple Reportedly Working on Large Screen iPhone Models, New Sensors
Rumoured to release in the second half of next year; will incorporate curved glass.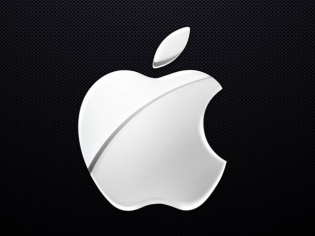 After Nokia's recent submission to the idea of large screen phones, the mantra for smartphone companies at the moment is simple — go big, or go extinct. It looks like Apple is working towards the same for its upcoming iPhone models. According to a Bloomberg report, Apple has been busy working on a pair of iPhone models that will be large screen by today's large screen standards. The phones are said to be released around the second half of next year. The screens have been pegged at 4.7-inch and 5.5-inch, which puts the largest one nearly at par with Samsung's GALAXY Note 3.

Apart from large screens, the speculated iPhones are said to incorporate another gimmick of the season — curved display. The report cited a source claiming that the display "curves downward at the edges". We are not entirely sure what that means, because convex displays would be tragic reminder of CRT screens of yore. However, this could also point to screens that are slightly curved along the periphery to help fingers slide naturally off the edges, as seen in most high-end Lumia phones. That doesn't sound nearly as a killer innovative feature, but at this moment every analysis is all but pure conjecture based on an ambiguously-worded anonymous account.

What sounds more interesting is yet another rumour about Apple working on advanced pressure-sensitive touch screens. According to the report, these screens can distinguish between light and hard taps, which should make for interesting ways in which the feature could be incorporated in applications and UI. However, the rumoured touchscreen tech will not be be ready for next year's iPhone models.
TAGS: Mobile Phones, Apple, iPhone