Now Stalk Your Girlfriend With Locate App On Windows Phones
Happily Extend your Stalking Prowess.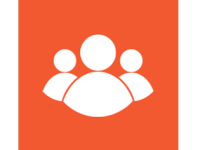 Are you the suspicious kind? Not sure what your Girlfriend is up to after you drop her off? Well there's no need to worry, MapmyIndia's people tracking app for Windows – Locate is here to help.
Taking a cue from Emotional Atyachar; this is how you do it.
Step 1: Distract your girlfriend by telling her you want to update her newly gifted Windows Phone to the latest Amber Update.
Step 2: While she's busy blabbering about where you are going to take her out, download and install the App from Windows store.
Step 3: Send request from your phone, accept it on her phone and Viola, Tracking ON!
Don't be disappointed if she has an Android phone, you can download Locate app for Android here and lather, rinse, repeat the steps above.
What's more if you have more than one girlfriend, MapmyIndia has got you covered, as you can add up to 10 people from your contact list or email in the free version itself. Woohoo!
To best optimise stalking, here are some features you need to keep in mind...
- Locate uses GPS, Wi-Fi, and Cell Tower Triangulation as available to get location.
- Once your request is approved, you can track your friend or family's movement live on an interactive map as they check-in.
- Locations are automatically updated without draining phone battery, even if users don't manually check-in.
- Location is cached locally when phone does not have GPRS connectivity. It is updated as soon as data connection is back.
- See historical movement reports up to five days with full address mapping.
- Your own movement reports are provided by default.
- All reports are accessible via a web dashboard as well, at http://locate.mapmyindia.com.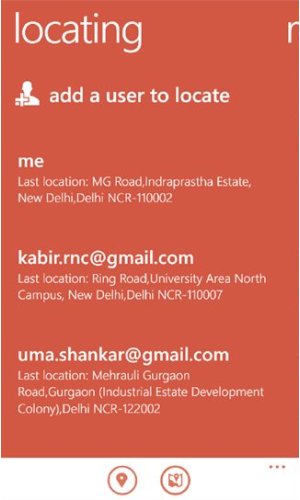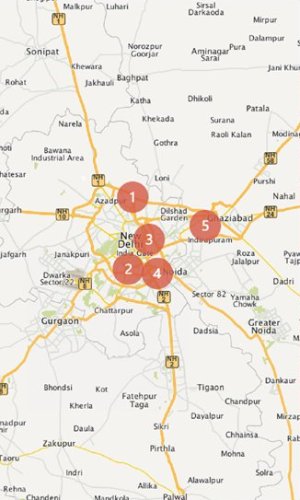 TAGS: App, Windows Phone