Kaamastra – Spice Up Your Indian Sex Life
Spice up your life with the India's first exclusive adult online store.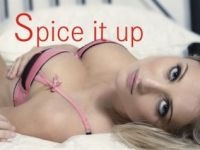 Ever wondered how to get a hold of Playboy bunny costumes (for a female friend...wink wink) in India without the customs guy asking you a hundred embarrassing questions? Luckily, that may be a thing of the past with (Pune-based) Kaamastra.com — a haven for all things adult, to spruce up your sex life. Puberty stricken pimpled boys needn't apply.






No we are not promoting porn, but rather gently sensitizing your Indian senses

Now that you've finished ogling over the images, the above are products available directly from the site including sexy lingerie, roll play costumes, body jewellery (that only cover the essentials), massage and bath items, and lubricants. For those wishing to buy sex toys would be sorely disappointed, as they are still (bafflingly) considered Illegal in India.


See Video Testimonials from Indian Users

But What About Packaging, I Don't Want The World To See My Kinkiness?
Thoughtfully Rahber Nazir, founder says "We have an anonymous delivery policy second to none in the industry by taking care of its customer's privacy and we call it 'The BlackBox'. It is a black cardboard box with no distinguishing names, logos, anything. It's wrapped in plain white plastic again with no logos, etc. The invoice on the top of the packet does not mention Kaamastra, the product name, etc. No data is ever sold to third party marketers. Customers can shop online and avail cash on delivery (COD) options also".

But Why Now?
In spite of India being a country where "adult" products are restricted, partly by lack of availability, partly by social fears, and due to legal issues, Amit Batra - Marketing Head, Kaamastra.com says, "We have the vision of being India's Playboy — a powerful merchandise, services and content oriented brand that is The adult brand of India. We will make Kaamastra a name synonymous with the entire adult space in India while creating and defining this space at the same time. E-commerce experts predict that the Indian market for such products is expected to more-than-double to Rs 2500 crores the next three years and explode at around $1.6 billion by 2020 — products like erotic lubricants, lotions, and lingerie are expected to record a growth of 40-45 per cent. With a growth rate like this, we'll set the ground rules for the industry."

Enough said, we are sure you are itching to check Kaamastra website out as much as we are, only if we could get Alpesh "The IT guy" to STOP BLOCKING the website!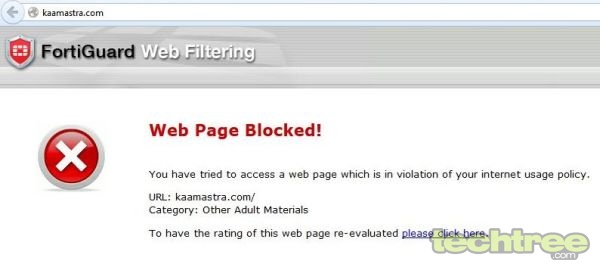 TAGS: E-Commerce, Internet, Culture
Opinion Poll
Which is the most important aspect of a smartphone?
Operating system
18%
Display
6%
Camera
12%
Processor and RAM
41%
Battery
15%
SIM slots
1%
After-sales service
6%
Total votes: 6076