Samsung GALAXY S4 Mini And GALAXY S4 Zoom In The Pipeline
GALAXY S4 Mini with 4.3" display, and GALAXY S4 Zoom with 16 MP camera and 10x optical zoom coming soon.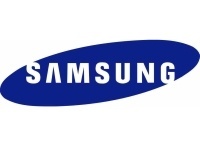 Reports of a smaller version of GALAXY S4 have been around for quite some time now. Recently Engadget has posted some new leaked images of a Samsung GALAXY S4 Mini. But new reports suggest that Samsung may be prepping two different variants of GALAXY S4 Mini. The highly rumoured S4 Mini will be sporting a 4.3" display with 8 MP rear camera and a dual-core 1.6 GHz processor.

But another upcoming variant of S4 Mini, the Samsung GALAXY S4 Zoom (SM-C1010), will have a similar form factor with a 16 MP rear snapper. The camera would also feature optical image stabilisation with 10x optical zoom. Some other features include a 4.3" display with a resolution of 960x540 and a pixel density of 256ppi, 8 GB internal storage with microSD card support of up to 64 GB. The S4 Zoom would run on Android 4.2 (Jelly Bean). There is no word on the processor or RAM but it is expected to be similar to GALAXY S4 Mini. These variants of GALAXY S4 are expected to be revealed in June or July 2013.

Reports also suggest a rugged version of GALAXY S4 in the works. Maybe this time Samsung wants to compete with Sony's line-up of water and dust resistant smartphones.