New HD Glasses To Give A Tough Run To Google Glasses?
Cost a 10th of the Google variant, and these are not made in China.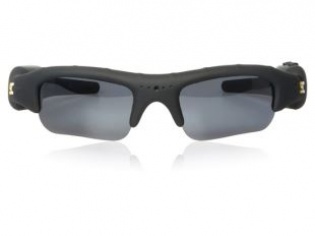 While Google Glass has been making a lot of noise ever since the concept was introduced, with an exorbitant price tag of $1500 (~Rs 83,000), they are not really for mere mortals. Fret no more, because there is a new alternative that is cheaper, and we mean a lot cheaper than the one from Google, if you are looking for glasses that record movies, that is. The gadget in question is called SunnyCam and is available for just $150 (Rs 8300), which is a tenth of the price that you would have to pay for Google Glass. In case you are wondering, no, it is not made in China, but rather in the United Kingdom.

SunnyCam is capable of capturing HD 720p movies with stereo audio at 30 fps and store them on the bundled 16 GB microSD card, although you can also put in a 32 GB if you wish to. It can also take snaps at 1600x1200 pixels. The unit includes a USB rechargeable Li-ion polymer battery claiming up to 2 hours of backup. It appears to be sleek enough to be worn for a long duration and sports changeable lenses. Understandably, the lower cost comes with a rider, namely cut in certain features that are found in Google Glass, including internet browsing, augmented reality, and GPS. However, if you are only looking for some cool Mission Impossible style spy glasses with movie recording functionality, then these seem to be reasonably priced, assuming that they do perform as well as the company specifies. We shall keep a keen eye on these glass and share more info as and when we have more dope on the same.