Zotac GTX TITAN Launched For Rs 68,500
The beast of a card will need a beast of a rig to run.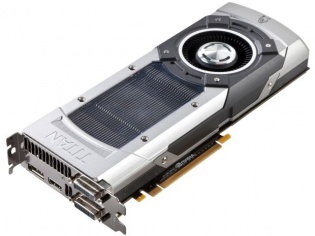 Here's some good news for hardcore PC gamers and enthusiasts who want to push their rigs to the limits. Zotac has launched its flagship graphics card based on NVIDIA's top-of-the-line single GPU graphics chip – the GeForce GTX TITAN, according to a press release issued by the company. This should be able to run all the latest and upcoming games at butter smooth frame rates with all the bells and whistles turned on, and even in 3D.
NVIDIA has been touting graphics cards based on the new chipset to be the world's fastest and even going as far as to name it after the Titan supercomputer that currently holds the record for being the fastest in the world. In fact, this is not really wrong, as the supercomputer at the Oak Ridge National Laboratory does indeed make use of 18,688 units of the NVIDIA Tesla K20X GPUs, which uses the same GK110 chip based on Kepler architecture that powers this graphics card.
That being said, the graphics chip inside this graphics card is dedicated for gaming rather than for super-computational purposes. We are mentioning this to save you the disappointment if you have started thinking that you could use this to build your own supercomputer. The driver identifies this as a gaming card and therefore doesn't expose GPU-computing features such as Hyper-Q that are already present in the chip. GPU Boost 2.0 temperature monitoring governs the performance of this graphics card rather than monitoring how much power it consumes, to make sure that the GPU cores do not exceed 80 degrees Celsius.
Of course, you need to make sure that you have a cabinet large enough to be able to install this 10.5" long and 4.4" tall graphics card. The NVIDIA website mentions a minimum CPU requirement of Intel Core i7 3.2 GHz, which is only fair because a powerful graphics cards can only be well-complemented by a powerful CPU, as performance on such high-end systems tends to get dragged down by a weaker component. While the power requirements are not mentioned, it is safe to assume that a PSU from a reputed brand with power output of over 1000 W will be needed to supply power to two Molex-to-6-pin power connectors. The graphics card supports playback of Blu-ray 3D content via HDMI, and there are two dual-link DVI outputs as well as a DisplayPort 1.2 output. In addition to Full HD and Full HD 3D, the graphics card is said to be more than capable of handling 4K displays.
The Zotac GeForce GTX TITAN is not for mere mortals as it costs a whopping Rs 68,500. To make the deal worthwhile, Zotac is bundling along a 3-Game Pack including Assassin's Creed, Assassin's Creed II, and Assassin's Creed: Revelations. Also included is a premium software bundle of Nero Kwikmedia, XBMC, and UNIENGINE Heaven DX11 Benchmark. Here is the specifications list for the graphics card:
NVIDIA GeForce GTX TITAN GPU with engine clock: 837 MHz (Boosted to 876 MHz).
2688 processor cores.
6 GB GDDR5 memory at 6008 MHz.
384-bit memory interface.
PCI-E 3.0
DirectX 11.1, OpenGL 4.3, Blu-ray 3D.
NVIDIA GPU Boost 2.0, Surround capable, NVENC video transcoding.
2x DL-DVI, DisplayPort, HDMI (HDCP compatible).
Dual-slot cooling.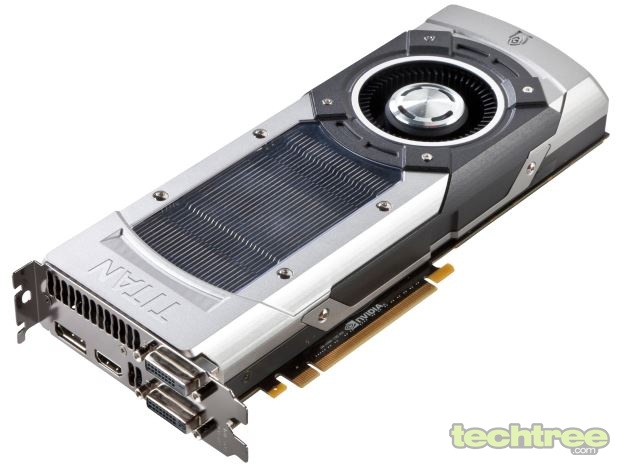 TAGS: Graphics Cards, NVIDIA
Opinion Poll
Which is the most important aspect of a smartphone?
Operating system
26%
Display
6%
Camera
11%
Processor and RAM
37%
Battery
14%
SIM slots
2%
After-sales service
5%
Total votes: 18536