Google Play Now Retails Movies In India
Not too many titles to pick from for now; prices similar to that on the iTunes Store.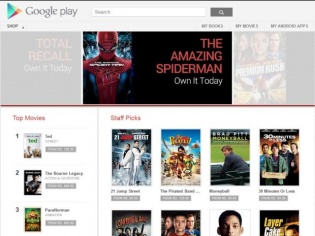 Taking cue from its iOS counterpart, Google has now opened the Movies section on its Play store to let users purchase and rent movies. While TV shows are still restricted to US audiences, the store has put up several recent Hindi and International titles that users can view from their Android devices. The rentals and purchases start at Rs 40 and goes as high as Rs 650 for recent movies. Listings for now are scant, but you can expect more titles to be added in the future.

After rolling out ebooks for Indian audiences with steep pricing, this latest store is somewhat on the same price point as what iTunes is offering Indian users. For instance the movie Ted rents for Rs 150 in HD (Rs 120 in SD) on iTunes; the same will cost you Rs 157 in HD (Rs 126 in SD) on Google Play. Similarly, Ek Tha Tiger costs Rs 120 in HD (Rs 80 in SD) on iTunes and Rs 150 in HD (Rs 100 in SD) on Google Play.

Although a tad on the expensive side, phablet users can at least put their five-inch monster to better use now.
TAGS: Internet, E-Commerce, Movies, Google