Airtel Told To Stop 3G Services In 7 Circles, Gets Relief From Court
Airtel providing 3G services in regions where it doesn't possess spectrum, had been deemed illegal by DOT.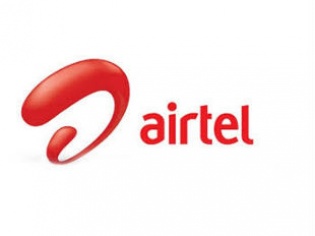 Update: Airtel got relief from the Delhi High Court (on 19th March), which has fixed the next hearing for 8th May 2013. The Delhi High Court granted a stay, in the execution of order by the Government to impose a Rs 350 crore penalty on Airtel.
---
Airtel on 16th March had to cough up Rs 350 crore as penalty, for seven telecom circles where 3G services are accessible to its customers, as per a Department of Telecommunications (DOT) directive. Airtel does not possess frequency in Haryana, Kolkata, Uttar Pradesh East, Kerala, Gujarat and Madhya Pradesh. Airtel is currently providing 3G services in these 7 telecom circles via pacts with other telecom service providers, such as Vodafone and Idea Cellular.

This notice sent to Airtel was the second such instance. In September 2012, the company was issued a directive by DOT to end its 3G services in circles where it did not have 3G spectrum. Bharti Airtel had managed to acquire a stay order from the Delhi High Court.

Again, after the latest DOT directive, Airtel had filed a petition in the Delhi High Court seeking a stay on the DOT ruling, and succeeded in getting the stay on the Government order. Though temporary relief has been granted, Airtel is not free from the prospect of paying the huge penalty of Rs 350 crore imposed upon it.

If the Delhi High Court hadn't rescued it, people using Airtel's 3G services would have been deprived of high-speed data and voice services. With no alternative in sight and with 4G data/voice services restricted to only a few telecom circles, people accustomed to "lightning fast" data would have had to fall back to slow 2G/EDGE speeds.

Bharti Airtel, which had become an MNC after taking over Zain Africa in 2010 for $10.7 billion, already owes large sums which Airtel had organised to buy Zain and to bid in India's 3G auction. In the 2010 auction of 3G spectrum, major Indian cellular service provider Bharti Airtel had bought licences for 13 circles, Vodafone for 9 circles and Idea Cellular bought licences for 11 circles. These operators had tie-ups amongst each other to make use of each other's 3G frequencies and thereby offer 3G services.

Vodafone has not been spared its share of telecom controversies. The company had to face a Rs 12,000 crore tax demand over its acquisition of Hutchison's India operations in 2007. But Vodafone managed to ride it out, with the Government rolling back its GAAR provisions and a Supreme Court verdict stating Vodafone was not liable to pay penalty.

Apart from Airtel, Vodafone and Idea, Reliance also brought 3G spectrum in 13 telecom circles by paying Rs 5864.29 crores. Government owned BSNL and MTNL were awarded 3G spectrum on the condition that each would pay an amount which would be equivalent to the highest bid in the respective service areas as and when the 3G auctions took place. BSNL paid the Indian government Rs 10,187 crores for spectrum in 20 circles.

It is funny in a dystopian sense that telecom subscribers may have had to pay for 3G roaming, at a time when Telecom Minister Kapil Sibal is contemplating slashing of roaming call charges in India for free roaming.
TAGS: airtel, Mobile Phones