Rumour: How The Samsung GALAXY S4 May Look, Antutu Benchmark Results
The images leaked on a Chinese forum hint at a design like the Note II, full HD screen and 13 megapixel camera.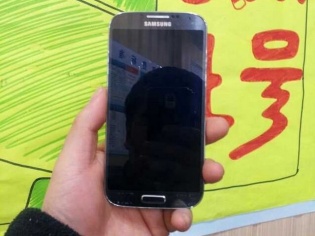 While the Samsung GALAXY S IV (S4) launch date is still a couple of days away (March 14th), images of the upcoming device has already surfaced on a Chinese message board bbs.52samsung.com. From the pictures, the phone looks much like the Note II, save for the dotted pattern on its body.

The 5 incher (or maybe 4.9 inch) seems to feature Android 4.2.1 on board. Additional shots revealing AnTuTu benchmark results lead us to believe that it sports a 1080p screen, 1.8 GHz CPU, 13 megapixel rear camera, and 2 GB of RAM. The same source claims that the device's product code is GT-I9502, which is expected to be the Galaxy S IV's dual-SIM variant for the Chinese market.

If these images turn out to be true, Samsung doesn't seem to be in the mood of changing its flagship phone's design language. However, the GALAXY series phones aren't known for their design, but the performance. And with the AnTuTu score of over 26,000, I'm quite sure that the GALAXY S IV will blow the competition out of the water. To put things in perspective, the GALAXY Note II clocks in 13,586 points.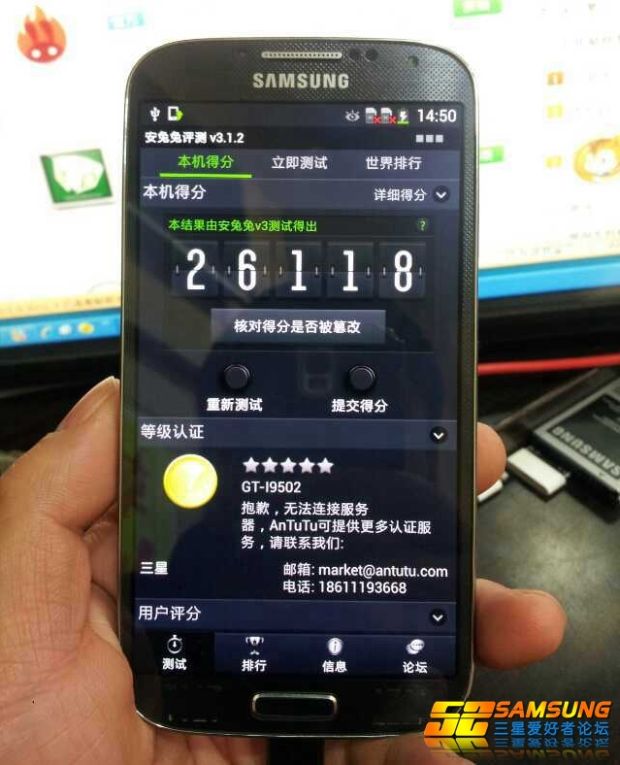 Above: Screenshot of AnTuTu benchmark and facia. Below: The rear of the phone, where the camera seems to be either protruding, or is recessed.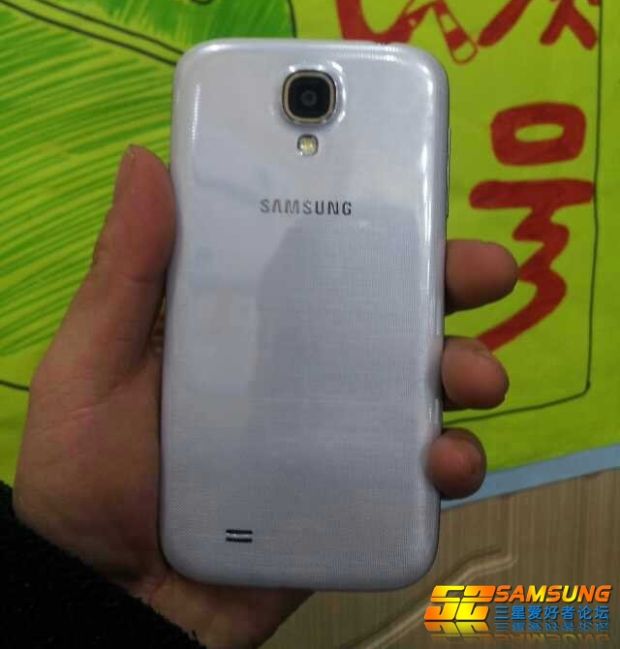 TAGS: Mobile Phones, Android, Samsung, GALAXY