UMI X2 Phablet Launched In India For Rs 14,000
Micromax A116 Canvas HD now has some stiff competition.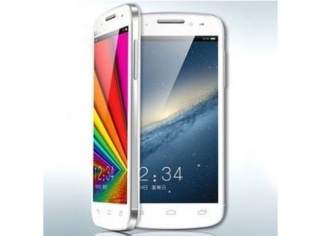 Chinese manufacturer UMI has launched its latest Android 4.1 (Jelly Bean) based phone, the X2, in India. The handset sports a 5" IPS screen with pixel dimensions of 1080x1920 and offers 3G support with dual-SIM (GSM) functionality.

Despite being a budget smartphone, the X2 features a 1.2 GHz quad-core processor, and whopping 2 GB of RAM. You also get a 13 MP autofocus camera, Wi-Fi, Bluetooth 4.0, and GPS. Detailed specs of the device is at the end of this article.

The UMI X2 is priced at Rs 14,000, which is very tempting for a quad-core phone. The only competitor that comes close to the X2 is Micromax's A116 Canvas HD. Since I haven't used either of these phones, I can't suggest one over the other. On paper at least, the X2 comes across as a better deal with its 1080p screen and 13 megapixel camera, as compared to Canvas HD's 720p display and 8 MP snapper.

The specs don't square with the price, unless even Micromax' A116 has a lot of explaining to do for its price point. Availability for the Umi X2 is set for mid-March anyway (and not April Fools' Day) so this device may very well be for real. If you're feeling adventurous and ready to live without customer support, you can order the X2 from its official website.

Specifications:
Android 4.1 Jelly Bean.
1.2 GHz quad-core processor.
2 GB of RAM.
13 megapixel camera.
3 mp front-facing camera.
5.0" IPS screen, at 1920x1080 pixels.
Display with Gorilla Glass 2 protection.
Wi-Fi, Bluetooth 4.0, GPS, FM radio.
Gravity Sensor, Proximity Sensor, Ambient Sensor, Magnetic sensor.
2500 mAh battery.
TAGS: Mobile Phones, Android