MWC 2013: Winners For GSMA 2013 Announced
And the award goes to…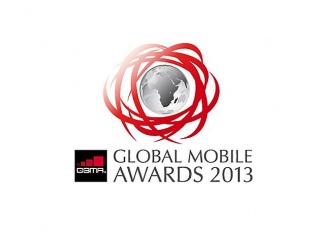 After the Oscars, it's now time for the best in the world of mobile devices to receive honours and accolades. Similar to last year's event, it was conducted alongside the Mobile World Congress at Barcelona, Spain.

The GSMA awarding panel received 600 entries for 37 categories. Out of the lot, 158 nominees were short-listed for this year's Global Mobile Awards. The jury comprised of more than 160 independent analysts, journalists, academics, and subject matter experts from all around the world.

It proved to be a great day for Android fans. Taking its momentum ahead from last year, Korean manufacturer Samsung bagged the 'Device Manufacturer of the Year' award.

However, the fiercest competition was seen in the 'Best Smartphone Category', where Apple iPhone 5, HTC Butterfly, Nokia Lumia 920, Samsung GALAXY Note 2, and GALAXY S III fought for top honours. Considering factors such as adaptation, availability, and features, the jury picked GALAXY S III as the winner.

In addition, the Korean giant also won the 'Best Mobile Enabled Consumer Electronics Device' award for its GALAXY Camera.

Another Android devices that walked away with laurels is the Google Nexus 7 - the tablet beat Apple's new iPad and iPad mini to emerge as the 'Best Mobile Tablet'.

Nokia, once a leader in the mobile space, had to be content with the 'Best Feature Phone' award for its Asha 305 hansdet. Coming to apps, Facebook bagged the title of being the 'Best Mobile App for Consumers', while Evernote was voted the 'Best Mobile App for Enterprise'.

For the complete list of winners, click here.
TAGS: Mobile Phones, Tablets, MWC