Google Drive Updated With New Preview Feature
The new preview enables users to store their work in multiple file formats and will be available to users in the next few days.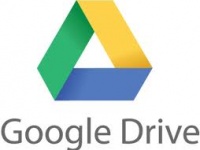 A Google Drive blog post says a new "preview" feature will be rolled out, and be available to Google Drive users throughout the world in the next few days. The new preview provides users the option of previewing more than 30 file types and can also quickly flip between multiple files to find the file/files of their choice.

The new preview introduces a preview window that will pop up automatically for different file types such as text documents, audio/video files. This window can in turn be used to flip between files, images and videos by using the side arrows. Options such as Zoom in, multi-page scrolling are enabled. Users can also watch previews of their respective video files saved in the Drive.

To view a list of file formats supported by Google drive, click here. This feature which is supposed to be visible in the browser, does not seem to have reached users in India yet, from what I can see.



Dropbox is a competitor in the cloud/online storage space, and had rolled out a document preview feature under a month ago.

Google Drive users can edit, share, download and even print, in a single click with the file preview. "Select and copy text" from preview is enabled for PDF files and MS Word files.

The Internet Search Engine giant also updated its Drive App yesterday, enabling streaming for video files, and a little more speed. This app is currently available to users of Android 3.0 (Honeycomb) and higher.