Deactivate Unwanted Mobile Services By Calling 155223
TRAI launches a common number which works across network operators.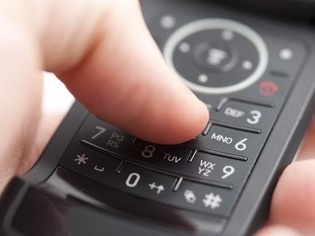 The Telecom Regulatory Authority of India is one of the few government bodies that citizens have come to respect. From pulling up operators over MNP irregularities to forcing operators to offer per-second billing plan and to slamming telemarketers, its decisions have been in the favour of end-consumers. Along the same lines, the new service from TRAI sounds like a boon. TRAI launched, or rather forced operators to introduce a common number which works across different networks, and which can be used to stop unwanted services. Mobile users can now dial 155223 from anywhere in India to deactivate. We tried this service using phone numbers from different operators in Bangalore and Mumbai, and consistently found that the IVR was prompt.
One of the most common complaints of mobile users is to do with operators wrongly billing them for Value Added Services which they have not signed up for. We have have first hand experiences of that ourselves. With the new service, users can lodge a complaint on the new number within 24 hours of activation and the operator will have to deactivate the service and refund the user. In case the user lodges a complaint after 24 hours of activation, he will not be eligible for the refund, but the value added service will be discontinued still.
Moreover, operators will now need explicit consent of the user before activating a service on his / her number. Consent can only be received by SMS, e-mail, FAX or in writing within 24 hours. In case no consent has been received within 24 hours, the operator will have to disable the service and refund the amount charged for it.
What put this entire service into effect was a TRAI directive issued to telecom operators back in 2011. TRAI had requested operators to require explicit consent of the user before charging them for value added services. Obviously, telecom players objected to it citing huge revenue and job losses and decided to move the telecom tribunal court for a decision in their favour. Needless to say, the network operator lost. Customers won.
TAGS: Mobile Phones, Telecom, Government