Lenovo IdeaPad Y500 and Z500 Notebooks Launched
They run Windows 8 and are priced on the higher side, but the Y500 with 16GB of RAM is interesting.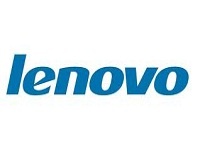 Lenovo has updated its Ideapad range of laptops with the launch of the IdeaPad Y500 and the IdeaPad Z500 Windows 8 notebooks. They incorporate a sleek design and third generation Intel Core processors (IvyBridge). As checked at online retail, the Lenovo IdeaPad Y500 is priced at approximately Rs 64,300 and the IdeaPad Z500 at approx. Rs 49,000.

The technical specifications of both the notebooks are listed below.

Lenovo IdeaPad Y500:
15.6 inch HD backlit display
Windows 8 operating system, 64-bit
3rd generation Intel Core i7 CPU
16GB DDR3 RAM
1TB HDD storage
LED backlit keyboard
720p High-Sense HD web camera
Ultrabay technology for dual graphics functionality
Wi-Fi, Bluetooth 4.0, Ethernet connectivity
USB 3.0, USB 2.0 ports, 6-in-1 card reader, VGA, HDMI, Ethernet port
6-cell battery that provides 3hrs backup time
The Lenovo Ideapad Y500 claims to weigh-in at 2.7 kg, including the battery.

Lenovo IdeaPad Z500:
15.6 inch display
3rd generation Intel Core i7 processor
Windows 8 operating system, 64-bit
8GB DDR3 RAM
1TB HDD storage
Wi-Fi, Bluetooth connectivity
6 hrs battery backup
In addition to these tech specs, the makers of the IdeaPad Z500 claim that it is one of the slimmest notebooks in the market.

If you're looking for a budget notebook, the Acer Aspire v5 571 Windows 8 notebook is an option at Rs 32,000 - its tech specs are much the same, apart from its 4GB RAM and 500GB hard disk drive.