Hard Drive Prices Normalise, Seagate's Profits Shrink
Profits saw a decline of 12 percent to USD 492 million.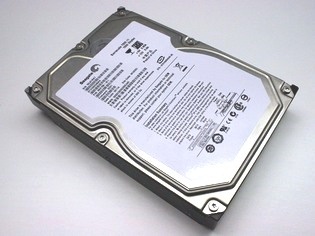 The 2011 floods in Thailand resulted in hard drive manufacturing units being shut down or sub-capacity production. This in turn resulted in sky-rocketing prices of hard drives due to shortages. One of the largest computer hard drive manufacturer, Seagate, who had seen its profits rise with the increase in pricing is now seeing dipping profits since the prices for hard drives have somewhat returned to normal.

In its second quarter earnings report, Seagate's revenues increased 14 percent to USD 3.66 billion, however, the firm's profits saw a sharp decline of 12 percent to $492m compared to the previous year.

In a personal anecdote, I purchased a 500 GB hard drive a week before the floods for Rs 2,000, the same hard drive reached a peak price point of Rs 4,800 and is now available for Rs 3,300. The pricing for higher capacity drives is closer to what one would imagine its price to have dropped to, before the floods. Although the prices have certainly dropped from their peaks, they are still not back to the pre-flood levels.