Microsoft Surface RT Sold Only 680,000 To 750,000 Units in Q4 2012: Report
In contrast, the iPad sold 22.8 million units in the same time period of Q4 2012.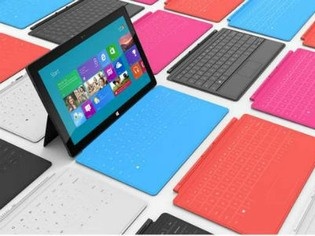 According to a report by IHS iSuppli quoted by CNET, the Microsoft Surface RT tablet has not sold very well. Taking shipments and actual channel sales numbers into account, it is implied that the Surface RT has sold only 680,000 to 750,000 units in the fourth quarter of 2012. This is in stark contrast to the sales figure of the Apple iPad which sold 22.8 million units according to a report by IDC.

The sales were so poor that Microsoft doesn't even show up in the Top 5 tablet sellers. According to the IDC report, in second spot trying to catch up to Apple's sales number is Samsung's range of tablets which sold 7.9 million units, while the third spot is taken by Amazon for its Kindle Fire range at 6 million units shipped.

The Microsoft Surface RT tablet-cum-laptop hybrid has not even seen the light of day in Indian markets. Considering the poor international response, do you think Surface tablets will gain acceptance in India? Let us know what you think in the comments.