Portronics "Pebble" Portable Bluetooth Music System Launched
Bluetooth audio playback in a compact size at Rs 3500. The Pebble offers a micro-SD card slot and mic as well.
Portronics today announced the launch of its Bluetooth-enabled "Pebble" portable music system. The Pebble is a compact option for those who want to carry a speaker around. It can playback audio over Bluetooth connection from your phone or laptop. Pebble has a range of 10 metres which should be sufficient for a small room. It also has an in-built mic through which you can answer phone calls.

LED-lit touch controls are provided at the top. It also has a micro-SD card slot which supports memory cards up to 32 GB in capacity. Using a micro-SD card you can directly playback MP3 and WMA files. It also a 3.5 mm audio jack, which you can use if you don't have Bluetooth connectivity at a time. Apart from these it also has "Indian Voice Commands" - what the company means by this is not clear at the moment.

Portronics has priced the product at Rs 3,500 which seems competitive, considering the only alternative we could find offering similar functionality was the Logitech Mini Boombox which retails online for approximately Rs 5,000.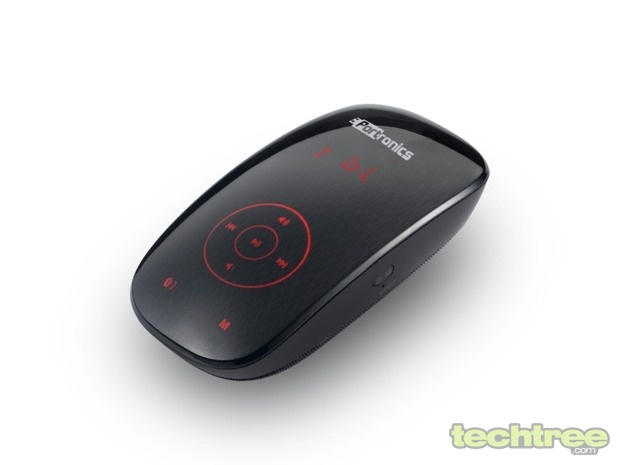 TAGS: Speakers, Bluetooth, Portronics, Rizwan