Download: WeChat (iOS, Android, Windows Phone, Symbian, BlackBerry)
A worthy alternative to WhatsApp messaging, with added features.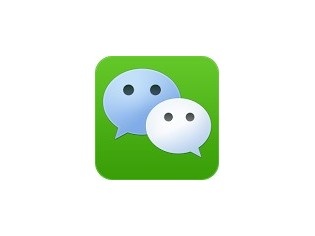 Looking for a replacement to WhatsApp? Look no further, the WeChat smartphone app is basically WhatsApp on steroids. As the name suggests, along with the basic chatting options, WeChat offers free video calling and voice chatting. The Voice Chatting feature allows you to send an audio clip instead of text message to your chat recipient, which can be useful in situations where you can't type, such as while driving.
It also offers social features, such as Moments, Look Around and Shake. With Moments you can do Facebook style updates for your friends to see. Look Around is where you can find new people in your vicinity based on your GPS location and Shake connects you to any person in the world shaking their mobile phone at the same time as you are.
The only problem we found is that not many of your friends will be on WeChat considering the large penetration of WhatsApp in India. However, that might change as people start getting to know about the application.
The WeChat app is available free of cost for a wide range of platforms (and claims to remain free for life, unlike WhatsApp)
Developer: Tencent Technology (Shenzhen) Company Ltd.
Size: 3 MB – 23 MB
Price: Free
Platforms: iOS, Android, Windows Phone, Symbian, BlackBerry
Download: iOS - https://itunes.apple.com/app/id414478124?mt=8&ls=1
Android - https://play.google.com/store/apps/details?id=com.tencent.mm
Windows Phone - http://www.windowsphone.com/en-us/store/app/wechat/23e1505b-9383-4ed4-9195-da23a3442820
Symbian v3 - http://store.ovi.com/content/296097?clickSource=search&pos=1
Symbian v5 - http://store.ovi.com/content/297068?clickSource=search&pos=2
BlackBerry - http://appworld.blackberry.com/webstore/content/18536566/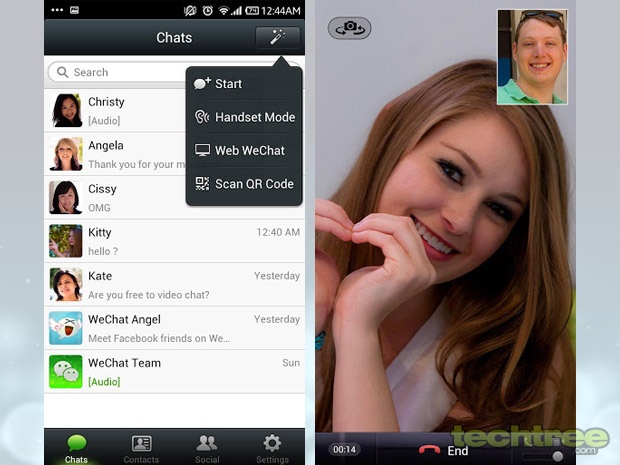 TAGS: Apps, Downloads, iOS, Android, Symbian, BlackBerry, Windows Phone, Rizwan