Rumour : Samsung Galaxy Note 3, Display Screen Size, Processor
An Exynos 8 core processor in the Note 3 would mean a technological innovation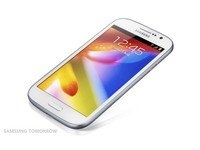 Rumours about the next in the Samsung Galaxy Note series have surfaced. The Galaxy Note 3 itself is not confirmed by virtue of which it remains only a rumour at this stage.

The Samsung Galaxy Note 3 reportedly has a 6.3 inch display screen according to a Korea Times report. This is a rather huge display for a device that is meant to double up as a phone (six inch is half a foot!). An Exynos Octa processor is also rumored to be incorporated in the Galaxy Note 3.

Samsung Galaxy Note 2 with a 5.5 inch screen is the current running increment in the Galaxy Note series. The Note 2 uses a Quad-Core Exynos processor and its processing speed is considered to be among the fastest. If at all there is an Exynos 8 core processor in the Galaxy Note 3, users can expect faster computing in the device.

Samsung Galaxy Note series falls into the unofficial category of "Phablets" which are devices that are considerably larger than conventional mobile phones, meant to be used as tablets, and necessarily have voice calling function.

One more of Samsung''s highly anticipated gadget is the Galaxy S4 is anticipated to be launched after May this year. The Exynos processor is expected in this device also.
TAGS: Mobile Phones, Android, Samsung, smartphones, Rahul