Angry Birds Space Update Offers 30 New Underwater Levels
Takes you to a new galaxy called "Pig Dipper".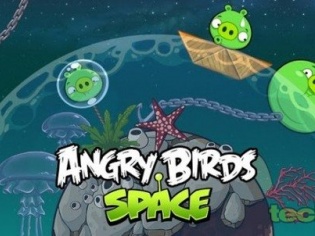 Rovio, the company behind the popular Angry Birds series, has put up a new update to its Angry Birds Space version. With 30 new levels, the update takes the disgruntled birds to a new under water galaxy dubbed as "Pig Dipper". Rovio is known to experiment with physics and topography of where these game levels are set in, and these new levels seem to be up the same alley.
Since it has water-based levels you will need to take care of gravity as well as water resistance to score points and hit the piggies. The new update also brings in a few additional power-ups such as Flock of Birds, Space Egg, and Pig Puffer. Last but not the least, you will also need to defeat the new underwater boss.
If you big Angry Birds fan, then this update becomes a must-have download for you.
TAGS: Apps, Gaming, Angry Birds, Rizwan