CES 2013: ASUS Shows Laptop-cum-Tablet Devices
From two screens to two OSes, duality seemed to be the theme for Asus at CES this year.
At the International Consumer Electronics Show, Las Vegas, ASUS has put on display their latest innovations in computing and entertainment products. The line up includes ASUS TAICHI, Transformer AiO, Vivo Tab Smart Tablet, Qube, and a 24" monitor.
ASUS TAICHI
This is a dual-screen Ultrabook available in two models of 11.6" and 13.3" screens. It features a touchscreen on the outside of the lid, allowing the Ultrabook to be used both as a laptop as well as a tablet. Both screens use a LED backlit IPS/FHD technology. The touchscreen supports stylus and under the hood the device packs in a 3rd generation Intel Core processor with superfast SSD storage and dual-band Wi-Fi support. With dual display the TAICHI can also be shared between multiple users.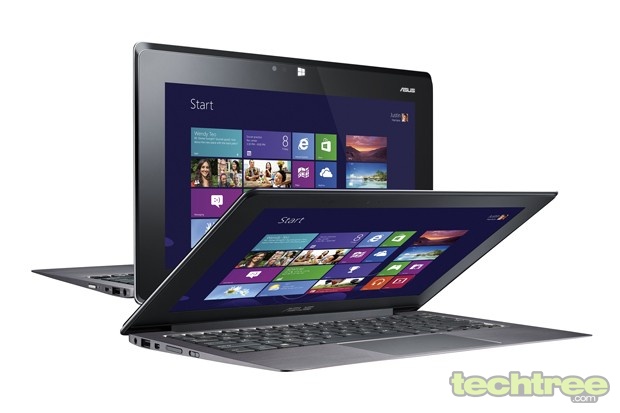 ASUS Transformer AiO
It can serve both as a desktop PC as well as a tablet and features two Operating Systems: Windows 8 and Android 4.1. Some other features include 18.4" Full-HD IPS display with 10-point touchscreen and 3rd generation Intel Core processor. As a dual purpose device, the display can be plugged away from the base station to make it a tablet. The tablet is powered by a NVIDIA Tegra quad-core processor and comes with a dedicated button to switch between Android 4.1 (Jelly Bean) and Windows 8.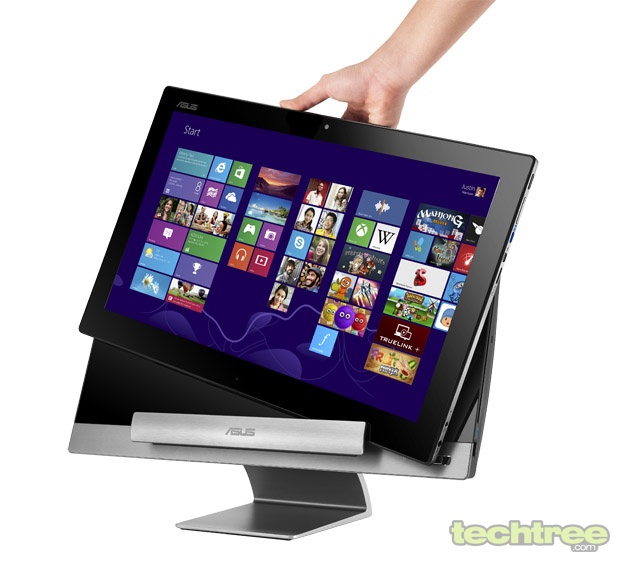 ASUS VivoTab Smart Tablet
The ASUS VivoTab Smart Tablet runs Windows 8 and is powered by some heavy-weight hardware to compete with similar tablets in the segment. The ASUS VivoTab Smart Tablet features 10.1" LED backlit 5-point multi-touch display with a pixel dimensions of 1366x768 and a 178-degree viewing angle. Being 0.3" (7.9 mm) thick, the tablet weighs just 580 grams. It packs in Intel Atom Z2760 dual-core processor and claims to offer 9.5 hours of battery life. It also features a 2 megapixel front-facing camera for video chat and a 8 megapixel rear snapper, capable of recording 1080p (Full HD) videos. The device is armed with NFC and ASUS SonicMaster audio technology.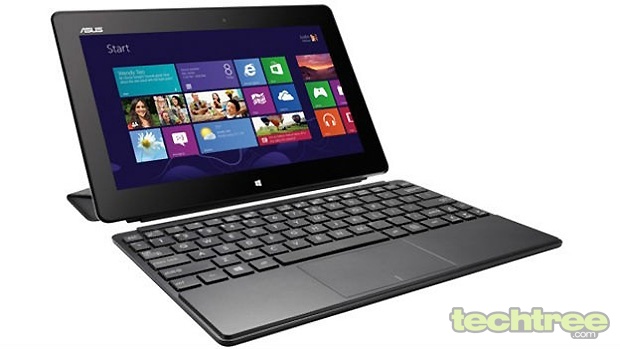 ASUS Transformer Book TX300CA
The ASUS Transformer Book TX300CA is the first of its kind Ultrabook, capable of being converted to a tablet by just un-hinging the screen from the keyboard. With a performance similar to a regular Ultrabook, the TX300CA packs in Intel Core i7 processor and 4 GB RAM with storage options, which include both SSD and hard drives. It has a 13" Full HD display with multitouch screen featuring Intel HD4000 graphics, UBS 3.0, and Bluetooth 4.0.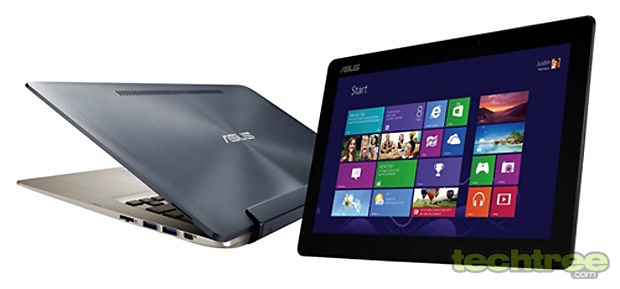 ASUS Qube with Google TV
This device offers Google TV connection for HDTVs and features Google Chrome, Youtube, and integrates apps from Google Play. The Qube can be controlled using Android tablets and smartphones with the Mobile Remote App. Every Qube owner will get access to 50 GB of cloud storage with WebStorage from ASUS.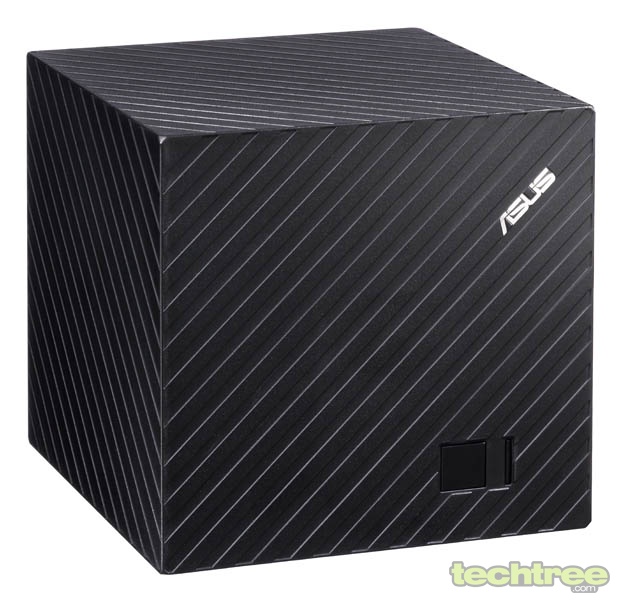 ASUS PA249Q ProArt Monitor
A professional grade monitor from ASUS, the PA249Q ProArt provides a wide range of customisable options to the user along with independent modification of various colour levels like red, blue, green, magenta, and yellow. It has a 16:10 aspect ratio with pixel dimensions of 1920x1200 and has a LED backlit IPS panel. The monitor also features four USB 3.0 ports for connectivity.