CES 2013 : Samsung showcases Youm flexible displays
Samsung claims screens will become flexible and unbreakable in future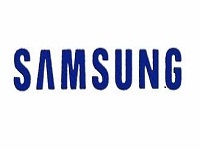 Samsung showcased its Youm flexible display at the CES; Youm is a flexible display that allows smartphone screens to be bent up to a certain angle.

Brian Berkley, senior Vice President of Samsung Display even demonstarted a phone incorporated with the Youm flexible display. Check out the video of the Youm demo here. He added that Youm would lead to the manufacture of displays that could even be folded and rolled. Brian also went on to add that with the Youm, display screens of phones will become unbreakable. The Youm makes use of OLED displays and with Samsung taking to the OLED technology rapidly, it would interesting to see future Samsung smartphones incorporated with the Youm flexible display .

It is rumored that Samsung reportedly has plans to implement "Unbreakable display" over its next smartphone; the Samsung Galaxy S4, slated for release post May this year. Do you think that the unbreakable display will be the highlighting feature of the Samsung Galaxy S4, if at all it is confirmed?