Lenovo entering 'PC plus' era, CEO says
Lenovo looking at new techniques to earn top spot in Personal Computer manufacturing.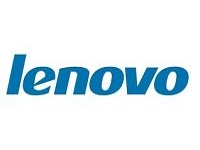 China's Lenovo Group Ltd (0992.HK), on track to become the world's No.1 personal computer maker, is leveraging on what it calls the "PC plus" era as the company ramps up its plant capacity in major markets including the United States.

PC demand growth has waned over the past year as more consumers flock to ultraportable and increasingly powerful tablets and smartphones for basic computing. Hewlett Packard (HP) (HPQ.N), Dell (DELL.O) and other stalwarts of the PC industry are now fighting to sustain growth as tablet computers eat into their PC-related businesses.

But PCs aren't disappearing anytime soon.

"We don't live in a post-PC world," Lenovo Chief Executive Yuanqing Yang said in an interview in Las Vegas on Wednesday. "We are entering the PC plus era."

Yang said it is a post-PC world for one group: companies that do not innovate in PCs.

"In our industry many players think PCs have become a commodity product," he said. "We have never thought this way."

Lenovo, he said, has redefined the category with products like Yoga, a laptop running Microsoft Corp's (MSFT.O) Windows 8 that can be converted to a tablet PC by flipping the screen all the way backwards, and Twist, another laptop that has a screen connected through a hinge.

The two laptops have had brisk sales in the United States with Lenovo capturing 40 percent consumer market share in the $900 and above category.

DIVERSE WORKFORCE

One of the secrets of Lenovo's success, apart from its strategy, is its diverse workforce, Yang said. Its nine-person executive team represents six countries, he said.

The company wants a manufacturing footprint to match, with plans to increase the number of plants in most of its major markets. It is building a plant in the U.S.

It also plans to add more local products and local research and development.

"We want to be a global-local company," Yang said.

Last year, Lenovo bought Brazilian electronics maker CCE, and U.S. cloud computing firm Stoneware.

Lenovo, which is making a concerted global push into tablets and ultrabooks, does not expect to launch a smartphone in the U.S. until it has more U.S. brand recognition, said Gerry Smith, head of North American business for Lenovo.

The lucrative U.S. phone market is dominated by Apple Inc (AAPL.O) and Google Inc (GOOG.O) gadgets.

Lenovo launched a number of smartphone models, including the S890 with a 5-inch screen, at the Consumer Electronics show, for distribution in various markets.

In its biggest market by revenue, China, it has 15 percent of smartphone sales, according to Gartner.