iBerry Launches Auxus CoreX2 3G And CoreX4 3G Tablets
CoreX2 features a dual-core processor with 7" screen, priced at Rs 11,000; CoreX4 has a quad-core processor with a 9.7" screen, and is priced at Rs 16,000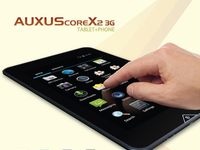 iBerry, a name somewhat well-known in the budget tablet segment, today announced the launch of its Auxus CoreX2 3G and Auxus CoreX4 3G. As the name suggests, both the tablets are 3G-enabled, and can also make voice calls over 3G. The main difference between the two models is that the CoreX2 3G has a dual-core processor and a 7" screen, while the CoreX4 has a quad-core processor and a 9.7" screen.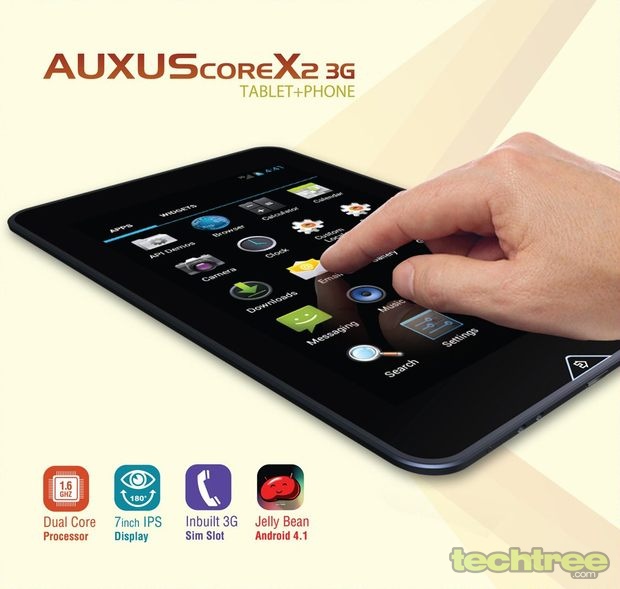 The Auxus CoreX2 3G is priced at Rs 11,000, which is slightly on the higher side for a budget 7" tablet. However, it does offer a healthy set of features including an IPS display with screen dimensions of 800 x 1280 pixels, and Android 4.1 (Jelly Bean).
Here are the full specs of the Auxus CoreX2 3G: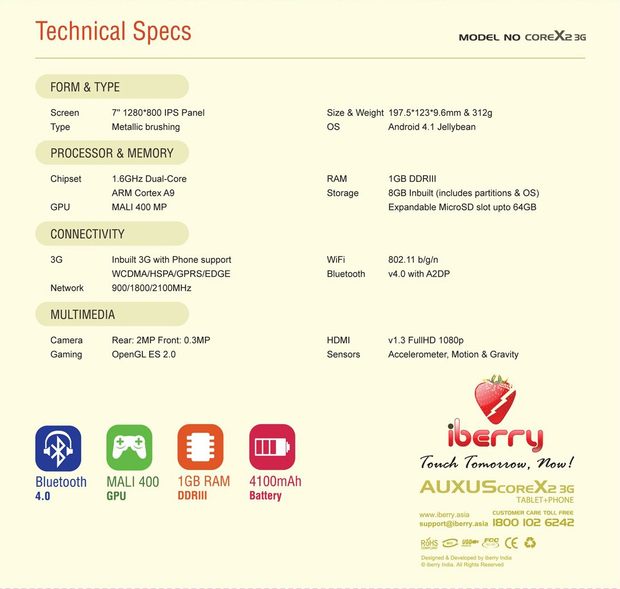 Next up is the Auxus CoreX4 3G, which commands a price of Rs 16,000. It is powered by a Samsung Exynos 4412 Quad-core 1.6 GHz 32nm HKMG, which is also the processor used in the Samsung GALAXY Note II and the Samsung GALAXY S III. This one has a 9.7" IPS screen with pixel dimensions of 768x1024. Although this seems exorbitant for a low-end tablet, the processor might justify the price. Surprisingly, it runs Android 4.0 (ICS) unlike the Auxus CoreX2 3G, which runs Jelly Bean.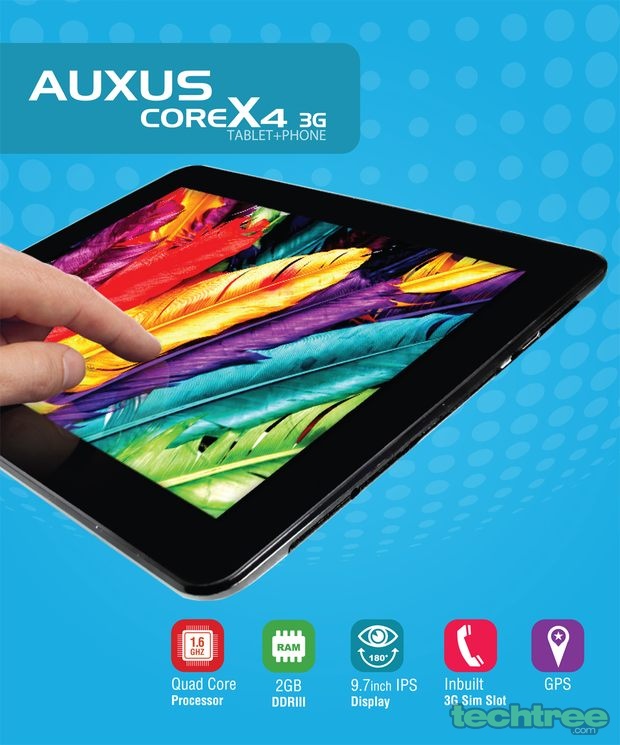 Here is the full set of specifications for the Auxus CoreX4 3G: